Medina takes two 1st places and a 2nd at Batavia Winter Guard competition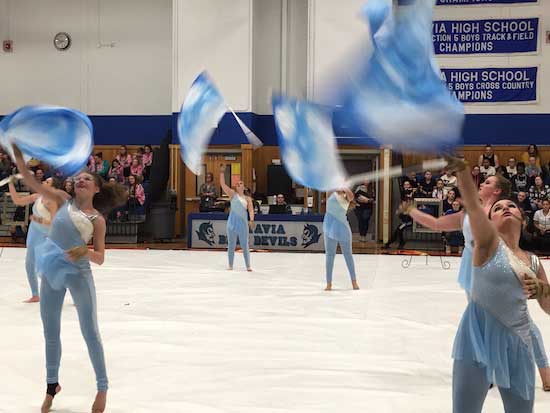 Photos courtesy of Medina Marching Band
BATAVIA – Medina's Varsity Winter Guard is shown performing Saturday in Batavia. Medina took first place in Scholastic A with 61.10. followed by Corning in 2nd with 60.73, and Orchard Park in 3rd with 54.60.
In other classes Victor took 1st place in Cadets with 52.15; in A1  Batavia was 1st with 57.63; in Independent A the Ventures wth63.09. In Scholastic Open Orchard Park was the only competitor and Lancaster was the sole competitor in Independent Open.  Scores were not available for either of these two guards.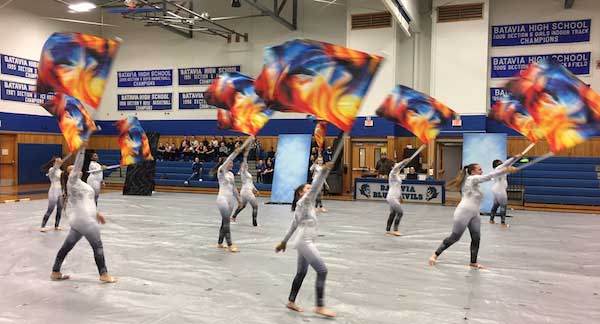 In the RA class Medina's Jr. Varsity took 2nd place with a score of 56.99, bested by Lancaster with 58.02.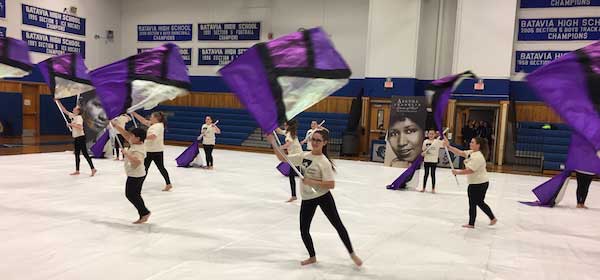 In the Novice class Medina took 1st place, with Hinsdale in second. There are no numeral scores in this class.
Medina took all three of the school guards to this show in Batavia, which included guard units from Western NY and Canada.
The winter guard program is a component of the Marching Band Program under the direction of Jim Steele. Diana Baker is the director for all three guard units and is assisted by Anna Oakes, both Medina alumni. There is camaraderie among the students in all three guards, helping each other with props, costumes, techniques and moral support.
Medina will compete in Victor this Saturday. Medina's home show is March 9.