Medina students design Peace Posters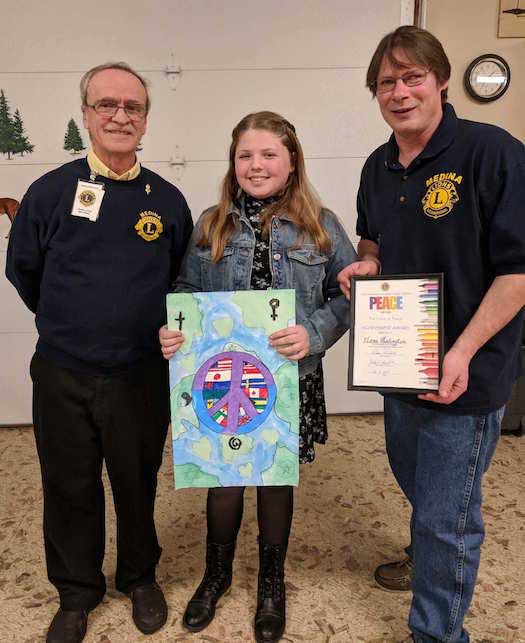 Provided photos
MEDINA – The Medina Lions Club recently held its Peace Poster contest. Elaina Huntington had the winning design. She is pictured with Lions Club members Jim Hancock (project chairman), left, and Vice President Billy Roman.
Each year for the past 15 years the Lions Club has partnered with the Wise Middle School in Medina to offer this program. Special recognition was given to art teacher Judy Light, who coordinates the contest for the Lions Club. Each winner was awarded a nice certificate and a cash prize.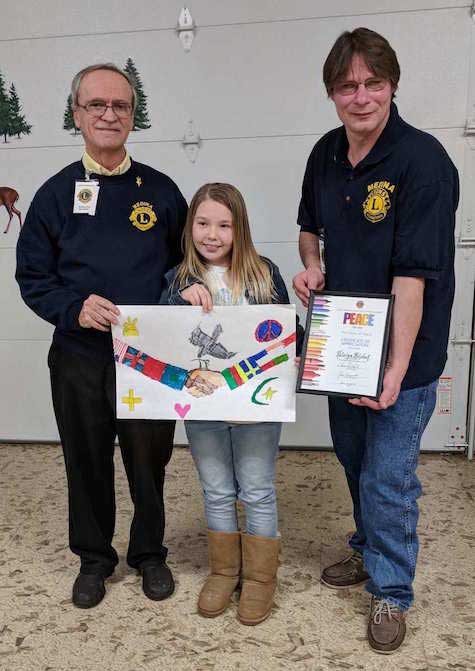 Katelyn Hilobuk was runner-up in the contest. Katelyn and Elaina were recognized during Tuesday's Lions Club meeting.