Medina students collect nearly 2,000 items for MAAC to distribute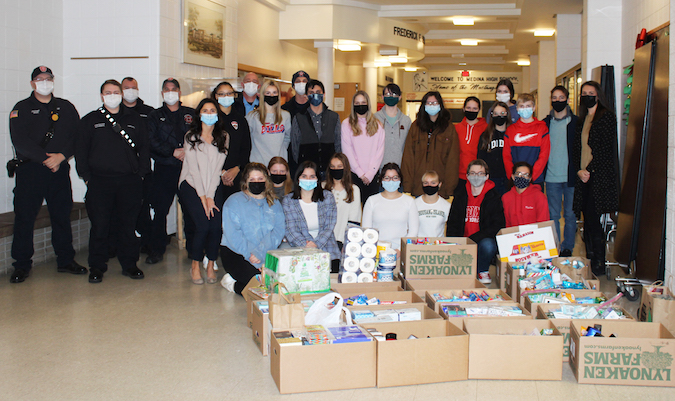 Photos and information from Medina Central School
MEDINA – In the past, the Student Association at Medina High School has collected canned goods for those in need in the community and donated them to MAAC (Medina Area Association of Churches).
Teacher and Student Association Co-Advisor Sara Cinquino says last year, with the unknowns of Covid transmission, the students took part in a peanut butter and jelly drive instead.
"This year we decided we would collect essential items like paper products and hygiene products for MAAC to distribute," she said. "We were thrilled to be able to donate 1,971 items through our school drive."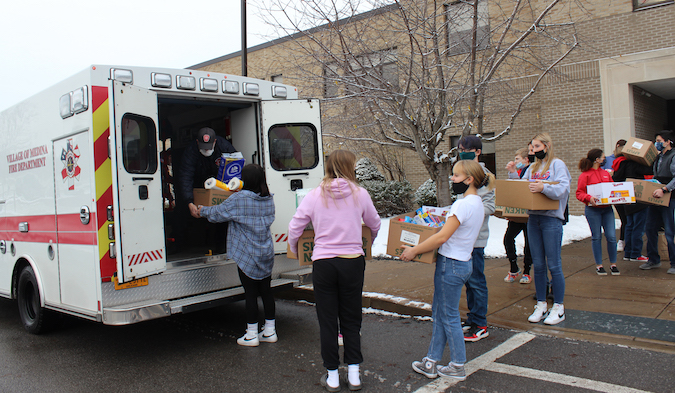 Members of the Medina Fire Department on Wednesday stopped at the school, where the students helped them load the donations into their ambulances.
Sherry Tuohey, a volunteer with MAAC says she is very grateful for the outreach project from the High School.
"The students did an outstanding job!" she said. "I couldn't believe all the personal care and paper products we received. These will be so beneficial to families we are helping this Christmas. I want to thank them for making it such a huge success!"