Medina store welcomes author about Holley soldiers, and illustrator of coloring book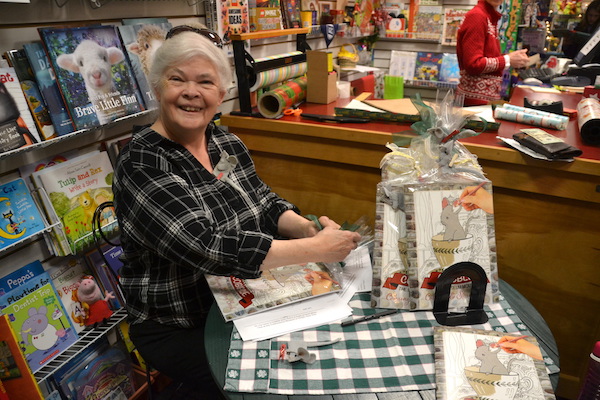 Photos by Tom Rivers
MEDINA – Patty Blackburn, illustrator of a coloring book featuring Cobble the Mouse, signs copies of the book on Saturday at The Book Shoppe in Medina.
Blackburn created the illustrations in the book, and Georgia Thomas wrote it. The book shows Cobble the Mouse visiting the different buildings at the Cobblestone Museum in Gaines.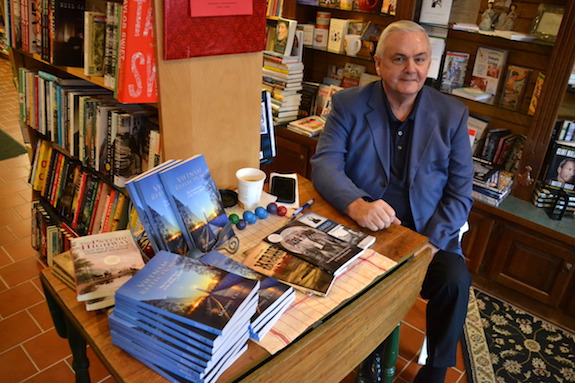 Michael T. Keene of Pittsford also was at The Book Shoppe on Saturday signing copies of Vietnam Reflections: The Untold Story of the Holley Boys.
Keene, a Vietnam War veteran, writes about the eight Holley High School graduates who died in Vietnam. Holley's per capita death rate from the war is among the highest in the country.
For his book, Keene interviewed family and friends of the Holley men who died in Vietnam: Gary E. Bullock, Howard L. Bowen, David D. Case, John P. Davis, George W. Fischer Jr., Paul S. Mandraccia, Ronald P. Sisson and Gary L. Stymus.
This is his seventh book. He has also written about the Erie Canal, famous crimes in Western New York and insane asylums.