Medina softball players start a new tradition by dressing up for game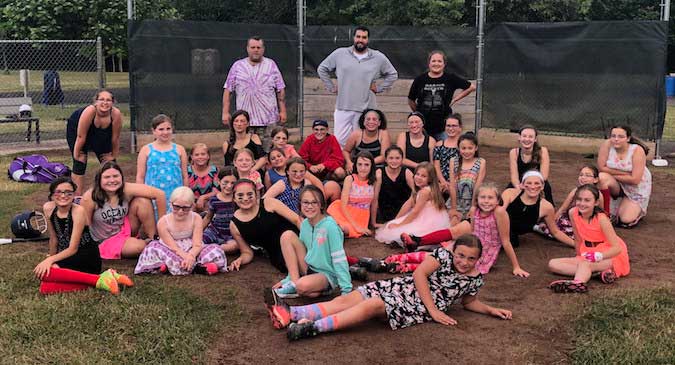 Photos courtesy of Ike Fuller Watts
MEDINA – Medina 1 softball coach CJ Castricone and the Medina 2 softball coach Jessica Demmer are pictured with their teams and volunteer umpire Joey D. Molisani last Wednesday when the players had a dress-up game at Butts Park.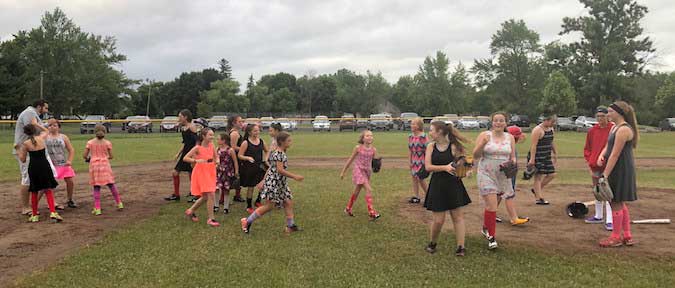 The girls wore their favorite dresses and played a full game. The girls had a lot of fun and hope this becomes a tradition for years to come.
Ike Fuller Watts has a cousin from Webster whose daughters had a dress-up game. Watts suggested to the two Medina coaches and they agreed to give it a try.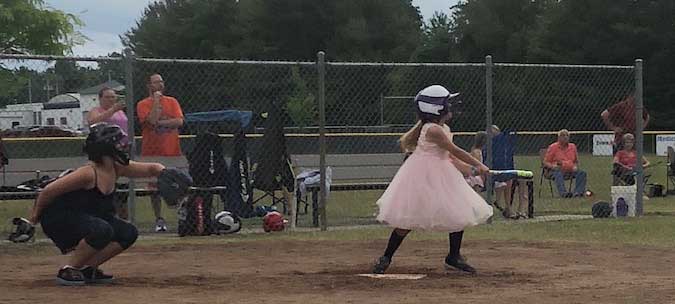 The teams play in the Medina minors league with a few of their older sisters that play on the Medina majors team. The team captains were Sydney Watts and Janessa Lindsey.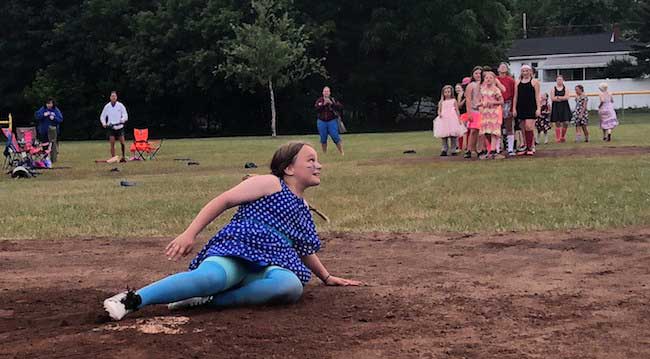 At the end of the game each girl slid home in order to get a treat at Double Dips.