Medina Scouts fill sandbags to help with flooding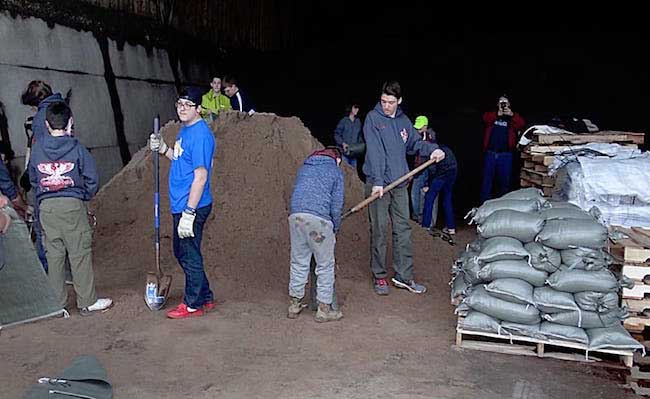 Photos courtesy of Robert Schuck
LYNDONVILLE – A group of Boy Scouts from Troop 28 in Medina spent an hour filling 150 sandbags at the Lyndonville Department of Public Works on Sunday evening.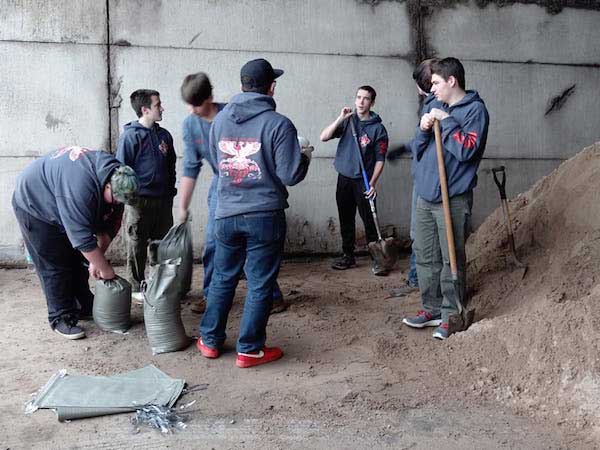 Those sandbags will be used to help fight the flooding from the high Lake Ontario.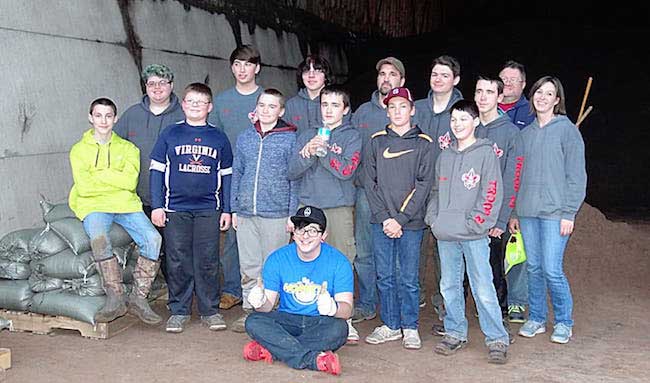 These Scouts and adults helped with the effort. They include, back row, from left: John Thomas, Fionn Greiner, Jimmy Pelton, Tim Miller, Travis Gotts, Aaron Thomas and Louis Caldwell. Front row: Chris Caldwell, Joe Bruckner, David Pelton, Tyler Miller, Cade Miller and Jackson Caldwell. Front, sitting down: Nick Robinson.