Medina Savings & Loan marks first day of merger with Generations Bank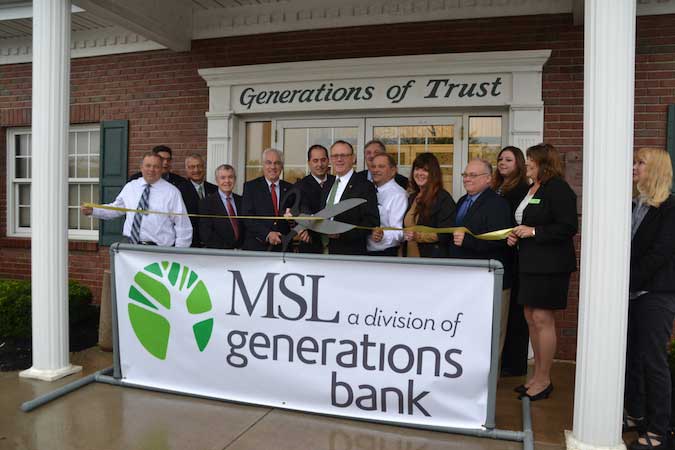 Photos by Tom Rivers
MEDINA – Menzo Case (center), president and CEO of Generations Bank, helps cut the ribbon this morning on the first day of the merger of Medina Savings & Loan Association with Generations Bank, which is based in Seneca Falls.
Medina S & L started in Medina in 1888. Case said Generations was looking to grow and was attracted to the Medina community, which is a similar size small town as Seneca Falls.
Medina S & L's existing branch offices – Maple Ridge Road in Medina and inside the Wal-Mart on Route 31 in Albion – will become branch offices of Generations Bank. The Medina branch offices will operate under the name "MSL, a division of Generations Bank" for at least two years.
All of the current 12 Medina employees will remain, Case said.
Two members of Medina's board of directors will become members of the boards of directors of Generations Bank, Seneca-Cayuga and The Seneca Falls Savings Bank, MHC, the mutual holding company of Generations Bank.
The Medina board members include Tim Moriarty, who has retired as the president of the Medina Savings and Loan, and Howie Gardner, who was on the board for the Medina S & L.
"We couldn't have picked a better merger partner," said Don Colquhoun, who was the chairman of the Medina S & L. "Their emphasis on their customers and community reminded us of ourselves. The cultures are very similar."
The Medina S & L sites will soon new technology implemented that would have been costly for the small town bank, Colquhoun said.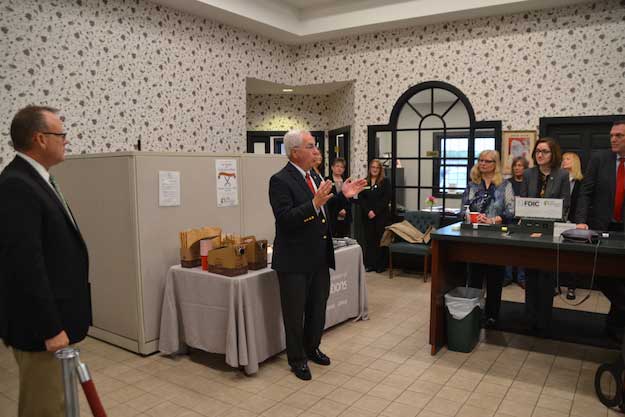 Brad Jones, chairman of the board for Generations Bank, said Medina and Orleans County are similar to Seneca Falls and Seneca County, which have a rich history with a renewed focus on economic development.
"This is more than a merger," Jones said. "This is a marriage made in Heaven."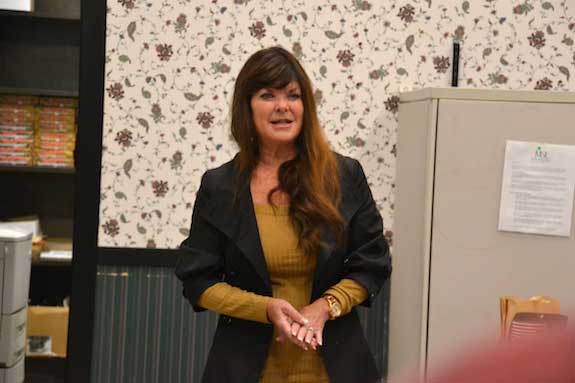 Lynne Johnson, chairwoman of the Orleans County Legislature, was among the local officials who welcomed Generations Bank to the county. Johnson said the bank can be a partner in promoting economic development in the community. She called Orleans, "an up and coming county."
Medina Mayor Mike Sidari and Assemblyman Michael Norris also attended a ribbon-cutting ceremony this morning and welcomed Generations to Orleans County.