Medina residents near fire urged to shelter in place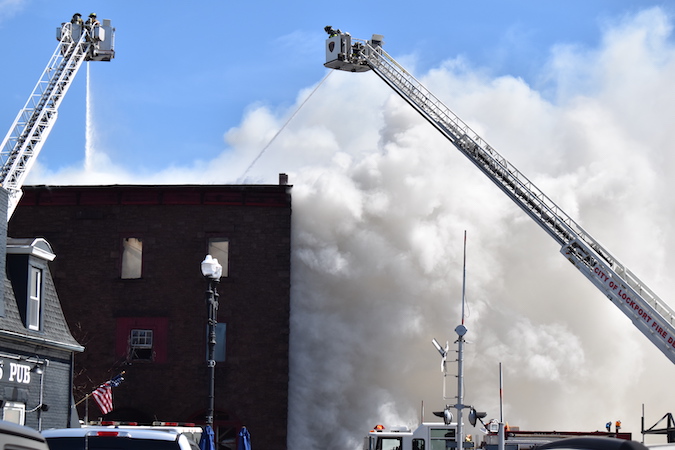 Photos by Tom Rivers
MEDINA – Wide swaths of smoke spread from a three-story sandstone building that has been on fire since about 11 a.m.
Residents in the southeast portion of the village are urged to close doors and windows, and shelter in place as much as possible to avoid smoke and any unknown contaminants in may carry, according to a message from the village.
"Please conserve water until further notice," village officials stated in a text notification to the community.
The building has been used to sell carpet. The structure is owned by Jeff Fuller. Multiple fire departments remain on scene.