Medina promotes firefighter/paramedic to captain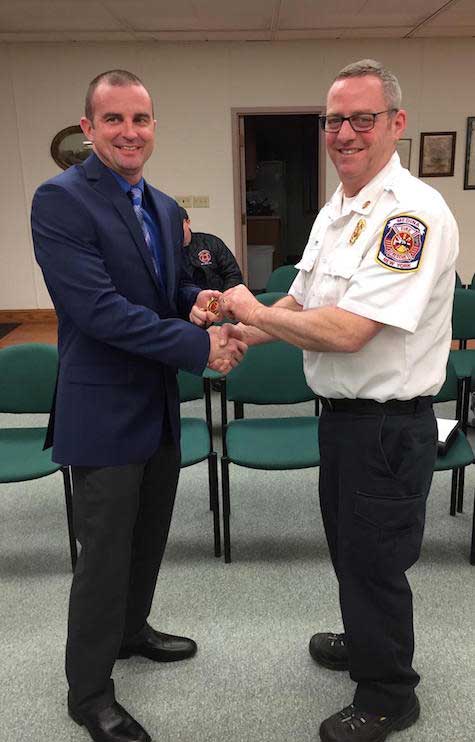 Provided photo by Owen Toale
MEDINA – Matt Jackson, left, is congratulated by Medina Fire Chief Tom Lupo after Jackson was promoted to captain of the Medina Fire Department during Monday's Village Board meeting.
Lupo is presenting Jackson with his captain's badge and collar brass.
Jackson has worked as a firefighter/paramedic for Medina the past 10 ½ years. He replaces Josh Wolck who recently transferred to the Lockport Fire Department.
"I wanted the opportunity to help mold and develop our team," Jackson said.
He said he enjoys working with Chief Tom Lupo and Jonathan Higgins, the other captain.
The captains oversee a platoon of firefighters and and take leadership at EMS and fire calls. They also have additional administrative duties.