Medina posts top score at home show – Fall Festival of Bands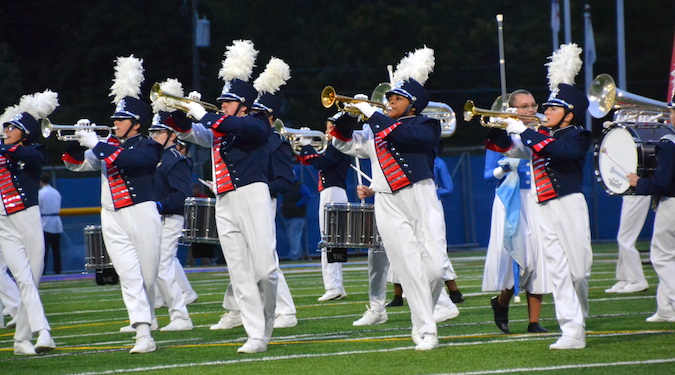 Photos by Tom Rivers
MEDINA – The Medina Mustangs compete at home on Saturday during the "Fall Festival of Bands."
Medina posted the top score on the evening at 81.05. That was first place in the Small School 1 division, and also higher than the larger schools in the competition.
The results included Jamestown, first in National Class at 79.0; Lancaster, second in National Class at 78.90; West Seneca, first in Large School 2 at 75.95; Hilton, first in Large School 1 at 71.40; Marcus Whitman, first in Small School 3 at 69.35; and The Pride of Rochester, in exhibition (no score).
The Medina band will next compete on Oct. 1 in Oswego.
Here are some more photos of the Medina band. About 1,000 people attended the competition at Vets Park.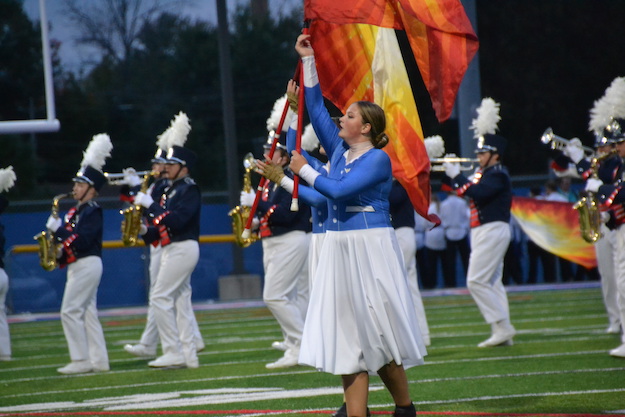 The Medina show is "Take to the Skies." It is a voyage amongst the clouds that are experienced when traveling through the air on a flight to and from a dream destination during the Jet Age of aviation.
There are four movements in the show – Taking Off, Amongst the Clouds, Arriving at Your Destination, and Returning Home.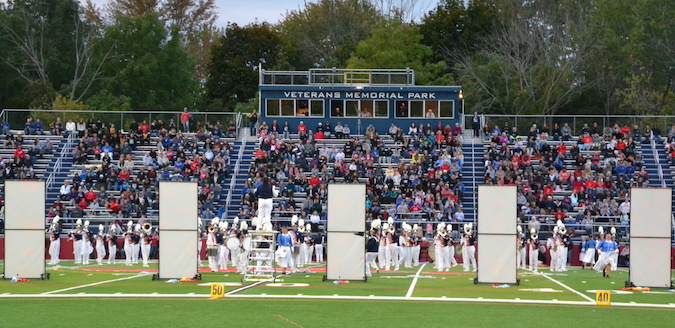 This year's band consists of 91 students of which 27 are seniors and 23 rookies. The band is directed this year for the first time by Matthew Jaeger.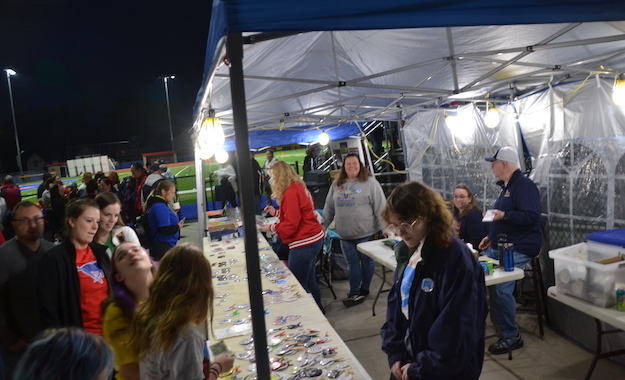 The Marching Band Booster Club sold buttons and other merchandise. They also ran food concessions and sold 50/50 tickets.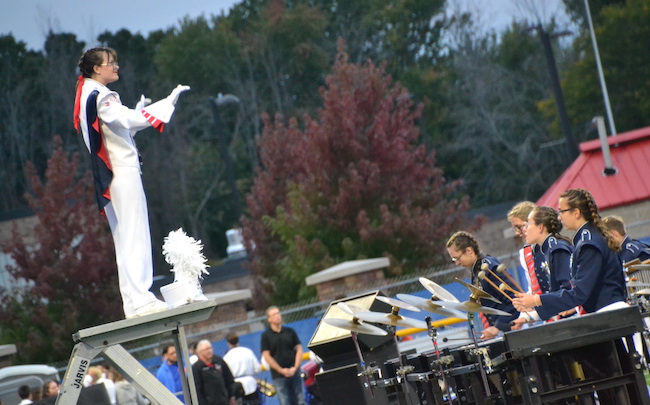 Mia Hobbs leads the band as drum major. She is shown above the front ensemble.