Medina plays first game at renovated Vets Park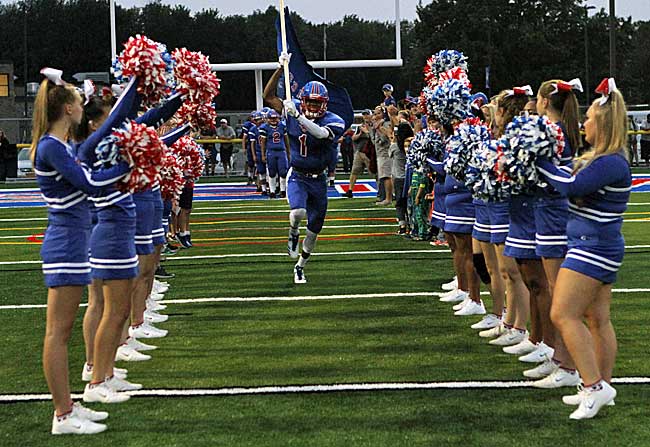 Photos by Cheryl Wertman
MEDINA – Jalin Cooper leads the Mustangs onto the field Friday night in the first game played at the newly renovated Vets Park, which featured new turf and a large scoreboard.
The combined Medina/Lyndonville football team lost 34-6 to Newfane. (Click here to see highlights of the game and other local high school sports.)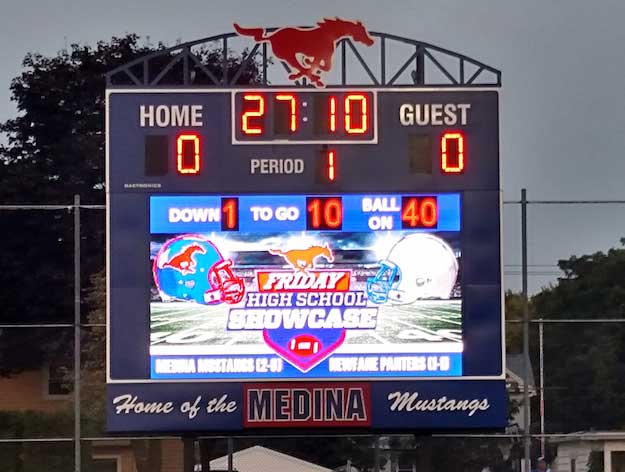 The new scoreboard is much bigger and brighter the the former one at Vets Park.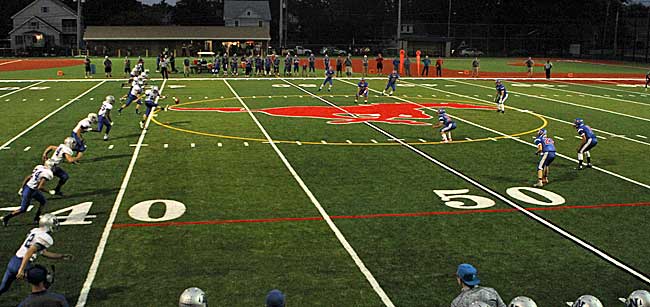 Newfane sends the opening kickoff to the Mustangs.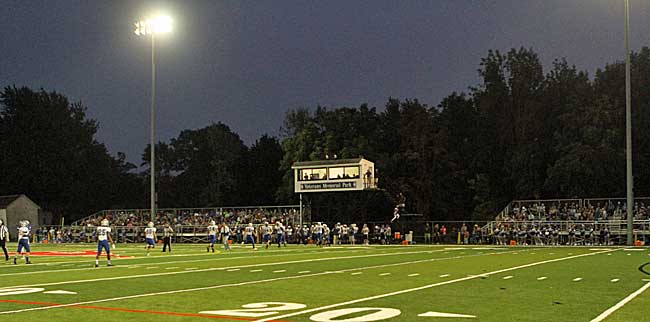 A good-size crowd turned out for the game in Medina. The Mustangs will host Lackawanna on Sept. 22 and Roy-Hart/Barker on Sept. 29.

Mustang helmets are lined up in the end zone.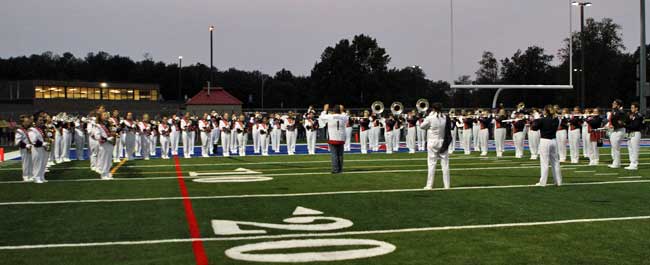 The Mustang band plays the National Anthem.