Medina PD purchases and delivers Thanksgiving meals for local families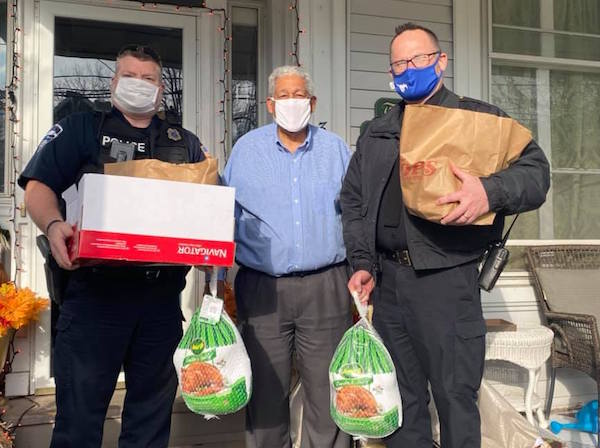 Photo courtesy of Medina Police Department
MEDINA – The Medina Police Department's Police Benevolent Association has used donations collected from "No Shave November" to purchase Thanksgiving meals for some local family.
Pictured from left are PBA Union President Greg Fraser, First Presbyterian Pastor William Wilkinson and Police Chief Chad Kenward.
Members of the Police Department were allowed to grow facial hair during "No Shave November" and collect donations to be giving to a good cause.
This year the PBA chose to purchase Thanksgiving dinners for local families. The Medina Area Association of Churches helped to select recipients. Today the meals were purchased and delivered by MPD police officers.