Medina officials say gazebo by canal in rough condition
Village may remove and put in something different for people to relax by waterway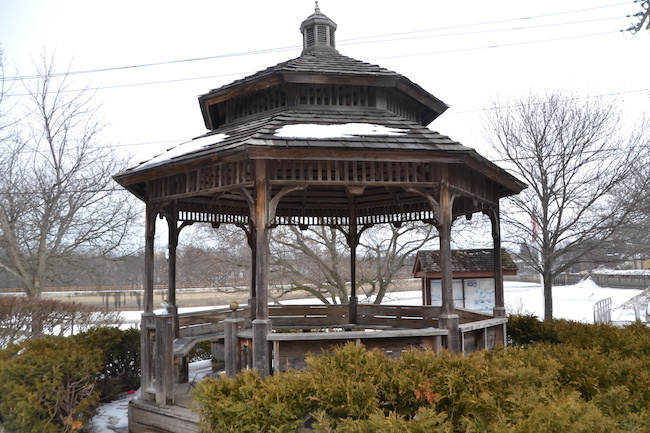 Photo by Tom Rivers
MEDINA – The wooden gazebo in Medina's Canal Basin is "getting very worn and dangerous," said Village Trustee Marguerite Sherman.
She highlighted the condition of the gazebo during Monday's board meeting. She was checking out the gazebo after getting a request from the Tourism Committee for an upgraded kiosk near the gazebo. That sign lists events and highlights local attractions. That signs also is showing wear and tear, Sherman said.
The Village Board asked Jason Watts, the DPW superintendent, his opinion of the gazebo. Watts said it needs lots of attention and he feels like it has reached its limit and should be removed.
"It would cost more to fix it," he said.
He would prefer to see a concrete pad in that area with a pavilion.
Village officials believe the gazebo is at least 25 years old.
"I'd like to have a place for people to go and sit and enjoy the canal and be safe," Sherman said.
The board will continue to discuss the issue and look at costs to replace the gazebo or put in something else for people to be able to sit by the historic waterway.