Medina native opens restaurant in Philadelphia
Medina native Bruce Reckahn has opened a restaurant in Philadelphia with his wife, Sara. Reckahn's friend, Kathy Ridenour, visited the restaurant, Comfort & Floyd, this past weekend in sent in these photos to the Orleans Hub.
"Bruce and Sara have both worked in the restaurant industry for years and this is their opportunity to shine," said Ridenour, a Medina native. "The restaurant is nestled in a quaint corner location on South 11th Street in Philly. While, it doesn't have the auspicious corner rivalry as the steak spots Pat and Geno's, it does have awesome character."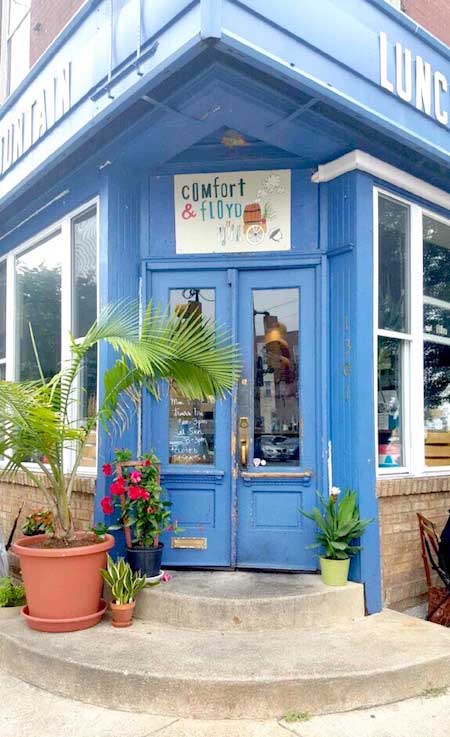 Reckahn, the son of Jeannie Reckahn, named the restaurant – Comfort and Floyd – for family, his Aunt Comfort and Uncle Floyd.
Comfort & Floyd serves breakfast and brunch.
"Bruce and Sara serve up breakfast / brunch to a small but packed house filled with charm, wit, and the smell of sweet success," Ridenour said. "We were ravenous and ordered almost everything for breakfast. My meal was a huge portion, fluffy eggs, delicious home fries. Getting hungry just thinking. You won't walk away hungry."