Medina mayor urges public to check out Corning glassmaking studio coming to town
MEDINA – Mayor Mike Sidari is looking forward to Corning Museum of Glass coming to the Canal Basin for three days.
Corning will have a "Mobile Hot Shop" in town from Sept. 29 to Oct. 1. The Hot Shop uses unique glassmaking equipment to recreate a state-of-the-art studio environment.
At venues around the world, in conjunction with exhibitions, events and art and design initiatives, Corning's gaffers demonstrate complex hot glassmaking techniques, the state's Reimagine the Canals said in a notice about the upcoming event.
"I am excited to welcome Corning Museum of Glass back to Medina and Orleans County," Sidari said. "The event was sold out with standing room only for most of the demonstrations when the event was on the barge a few years ago. If anyone did not have the chance to see it then, do not miss it this time!"
The event at Medina's Canal Basin is free to the public and people of all ages are welcome. Demonstrations take place every 45 mins throughout the day. To sign up, click here.
"You Design It; We Make It!" demonstrations take place the following dates and times:
Sept. 29 at 10:15 a.m. and 4:15 p.m.;
Sept. 30 at 11 a.m.;
Oct. 1 at noon.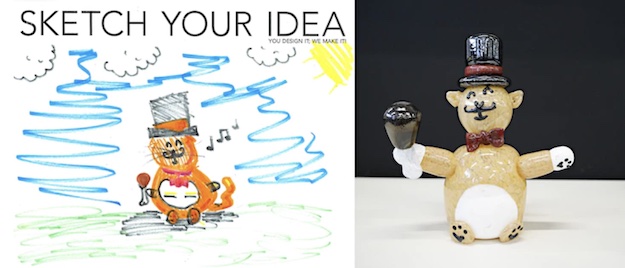 The protocol for "You Design It; We Make It!" includes:
Arrive early and pick up a drawing sheet.
Make your own unique drawing using the colored markers provided.
Include a description or "artist's statement" – it helps our team understand your idea – and submit your design 30 minutes prior to the show.
Our glassmakers will choose one idea and make that piece live on stage.
On the Canals is a year-round program of free recreational and cultural activities highlighting the many ways you can enjoy the canal water ways and trails across New York State.
The Orleans County Tourism Department and Orleans County YMCA are working with the Reimagine the Canals and Corning on the event.