Medina Marching Band opens season with a win at Hilton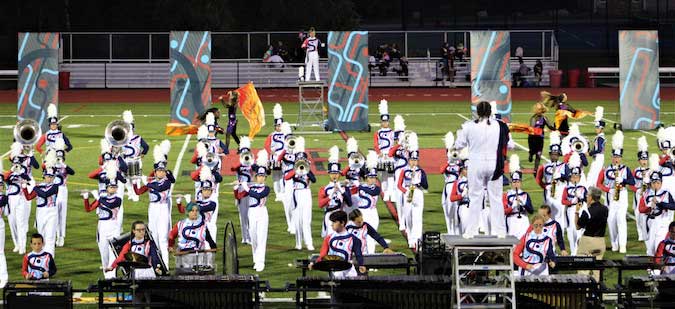 Provided photos, Medina Marching Band
HILTON – Medina opened its marching band season on Saturday at Hilton, competing with seven other bands from the Western New York region.
Also present was The Pride of Rochester marching band who performed their show "Heroes" in exhibition. One of the instructors in this ensemble is Matt Jaeger, a Medina graduate.
In SS1 Medina earned 1st place with a score of 75.0 followed by East Irondequoit in 2nd with 70.85.
Other competitors include Leroy in SS3 with 61.85,  Greece in LS3 with 67.75 and Corning Painted Post in LS2 with 70.65.
Next Saturday, Sept. 21, is Medina's Fall Festival of Bands which will be held in the newly renovated Veterans' Memorial Park. The gates open at 5 p.m. and the show starts at 6 p.m. A total of nine bands will perform.