Medina Marching Band opens season with a 2nd place at Hilton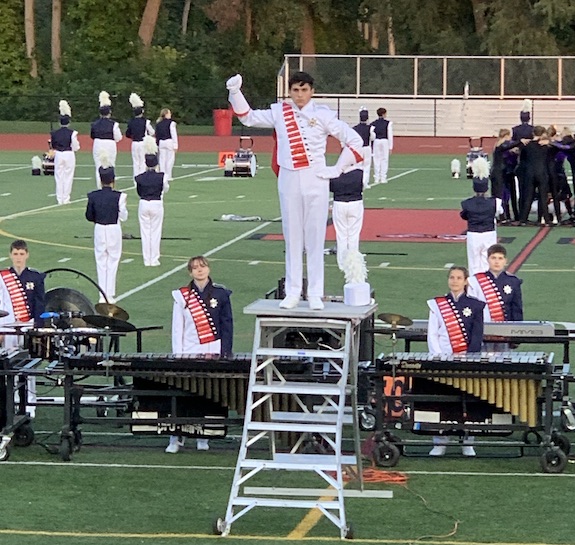 Photos and information courtesy of Medina Marching Band Boosters
HILTON – Medina competed for the first time this season when they traveled to Hilton on Saturday.
Medina was one of two schools in the SS1 division and came in second with a score of 75.15, behind East Irondequoit in 1st place with 78.20.
Eight bands performed during the event. Pride of Rochester was first to perform. The group is not affiliated with any school in particular, but is more a community organization. They are not scored.
In LS3 Greece took 1st place with a score of 74.05 followed by Hilton at 68.90.
Webster was the only school in LS2 and scored 78.95. In the National class Victor came in 1st place with 76.35 followed by Lancaster in 2nd at 75.65.
Medina hosts our home show on Saturday with the Fall Festival of Bands at Vet's Memorial Park starting at 5:30 p.m.