Medina man killed Saturday after being struck by drunk driver in Rochester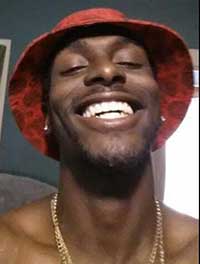 A Medina man was killed Saturday in a tragic accident in Rochester, when he was walking on the sidewalk and was struck by a drunk driver.
Jordan Askew, 26, was standing on the sidewalk on Lyell Avenue near Child Street when he was hit by a car that jumped the curb at about 2:49 a.m. Saturday, according to news reports.
Askew died at the scene. He was with Alex Krunz, 21, who was also hit by the car and is critically injured and remains hospitalized.
The Rochester Police Department has charged Chermasia Collins, 29, of Rochester, with aggravated vehicular assault, driving while intoxicated and reckless driving and many traffic tickets.
Askew has many family members in Medina, Albion and Orleans County. He was also known as "Shug." He is survived by his mother, Stephanie Askew, and his fathers, Greg Griffin and William Coley.
Calling hours are scheduled from 9:30 to 11 a.m. Saturday at Glad Tidings Baptist Church in Medina, where his funeral service will follow.