Medina man allegedly sold crack cocaine in Albion and Medina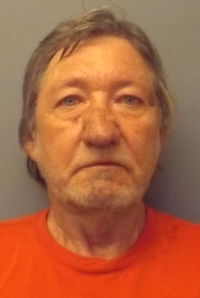 MEDINA – A Medina man faces multiple drug charges after he was arrested today for allegedly selling crack cocaine in the villages of Albion and Medina, the Orleans County Major Felony Crime Task Force is reporting.
Eddie Joe Nichols, 61, of 520 West Ave., Medina, has been charged with three counts each of criminal sale and criminal possession of a controlled substance in the third degree (all Class B felonies).
The Task Force and the Medina Police Department arrested Nichols on an Orleans County sealed indictment warrant, handed up by an Orleans County grand jury.
Nichols was arraigned on the sealed indictment in Orleans County Court by Judge James Punch. Nichols was committed to the county jail on $250,000 cash bail. He is to return to County Court on Oct. 31 at 2 p.m.