Medina Lions give to Community Kitchen in Albion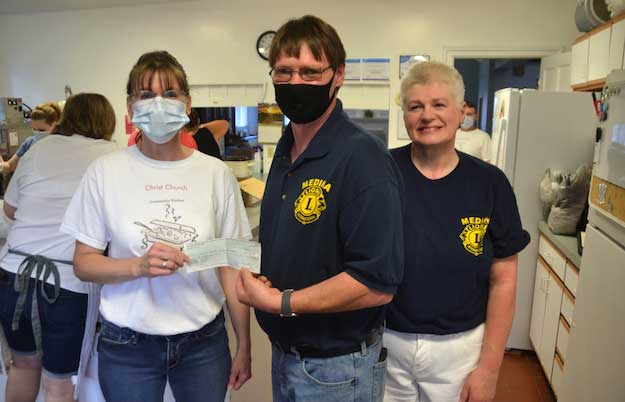 Photo by Tom Rivers
ALBION – The Medina Lions Club presented a $500 check on Friday to the Community Kitchen in Albion. Faith Smith, left, accepted the funds on behalf of the kitchen. She has been the director the past 11 years.
Billy Roman, center, is president of the Medina Lions Club. He is joined by Lions Club member Mary Hare.
Roman said hunger has no boundaries. The Lions Club wanted to help an organization that is serving many in the community.
The kitchen has been serving more than 200 hot meals on Fridays. The kitchen is at the Christ Episcopal Church on West Park Street.