Medina Lions Club hears from county leader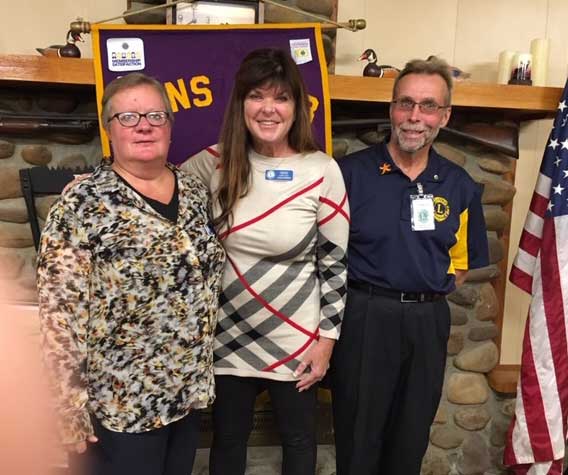 Provided photo
MEDINA – The Medina Lions Club recently welcomed guest speaker Lynne Johnson, center, who is the Orleans County Legislature chairwoman and a past president of the Lyndonville Lions Club.
She is pictured with Ann Marie Holland, the current Lyndonville Lions Club president, and Dean Bellack, the Medina Lions president. The meeting included 10 guests from the Lyndonville Lions Club and 28 from the Medina Club.
Johnson gave a comprehensive presentation on the county's progress with the addition on the County Administration Building in Albion, the consolidation of departments, and efforts to promote Orleans County as a destination.
Johnson also shared her pride in Chuck Nesbitt, the county's chief administrative officer, being selected to serve as president of the NYS Association of Counties.
The Medina Lions and Lyndonville Lions work together in eye screenings and both benefit their communities with events that provide entertainment and fundraising that are returned for the good of us all, Bellack said.