Medina library adds defibrillator with state funds from Ortt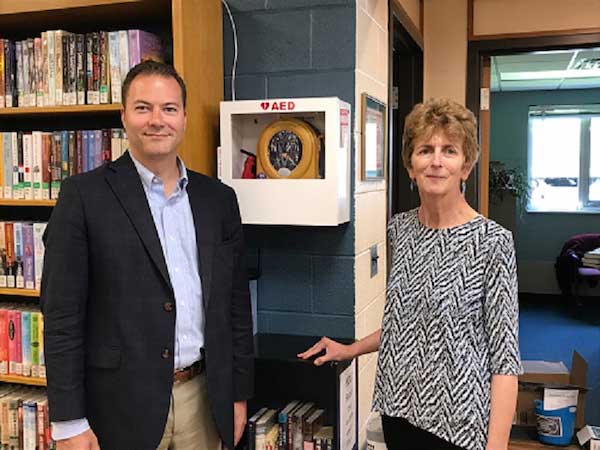 Provided photo
State Sen. Robert Ortt is pictured with Catherine Cooper, director of Lee-Whedon Memorial Library in Medina, with a new automated external defibrillator (AED).
Ortt helped to fund the life-saving device by securing $5,000 for the library as part of the 2016-17 State Budget.
A defibrillator aims to prevent death from a cardiac arrest. Defibrillators shock the heart to restore a normal rhythm in individuals suffering from a heart attack or other heart irregularities.
Lee-Whedon Memorial's defibrillator is located behind the circulation desk at the library's front entrance. The library purchased the defibrillator to ensure public safety.
Cooper said there is an increase in the number of people visiting the library during the summer months.
Last year's state funding was also used to implement a computer coding class and a Music for Tots program this summer.