Medina library adds bike rack, repair stop for cyclists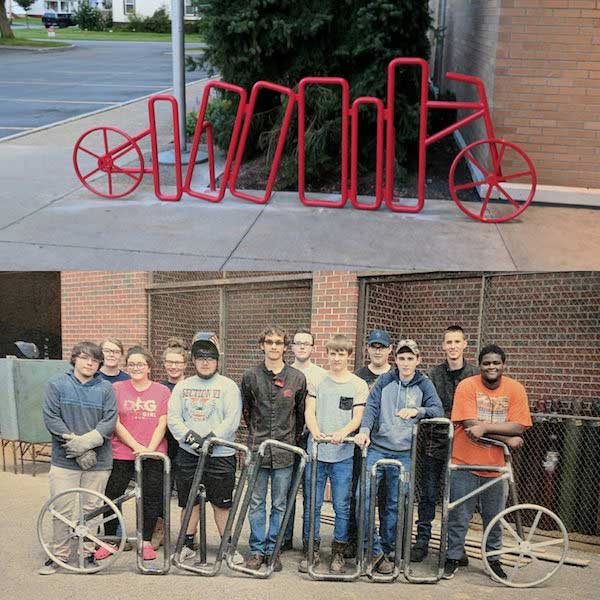 Provided photos
MEDINA – The Orleans-Niagara BOCES welding class created this new bike rack for the Lee-Whedon Memorial Library. Jon Conners of Cases Paint added the red paint for the bike rack.
It's the latest effort by the library to welcome cyclists, whether locals or visitors.
Lee-Whedon also recently added a bike repair kit, where cyclists can hang their bike to make a fix. The repair unit includes tools with attachable cords.
The bike rack was added outside the library last month. The design includes shapes that resemble books.
"It's fun and we love the red color," said Catherine Cooper, the library director.
The library has noticed more cyclists stopping by since the additions.
"We often have cyclists come in and check email and use WiFi," she said.