Medina keeps daisy chain tradition for graduation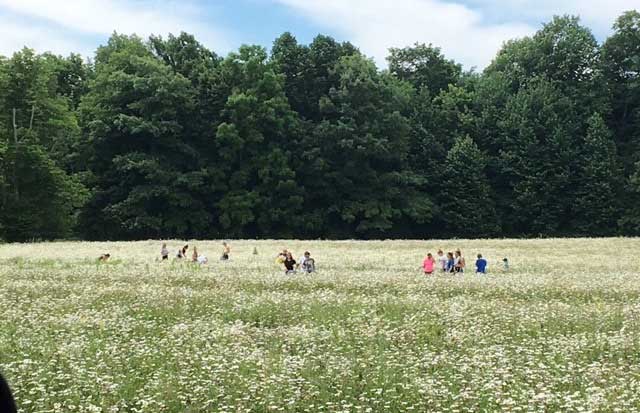 Photos courtesy of Libby Woodroe
MEDINA – Students are shown Thursday in a field on Blair Road, picking daisies for the daisy chain at this evening's graduation ceremony at Medina High School.
The 16 top-ranked girls academically and top two boys in the Class of 2020 work on the 54-foot-long daisy chain.
They spent Thursday picking the flowers, and today they will assemble the chain in the school cafeteria.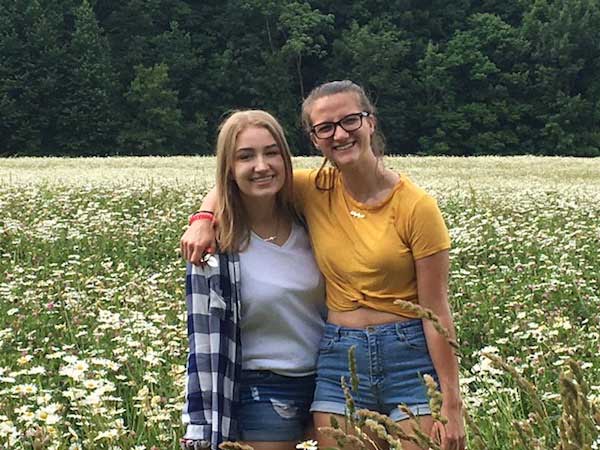 Mackenzie Bropst, left, and Ashley Woodroe picked lots of daisies on Thursday.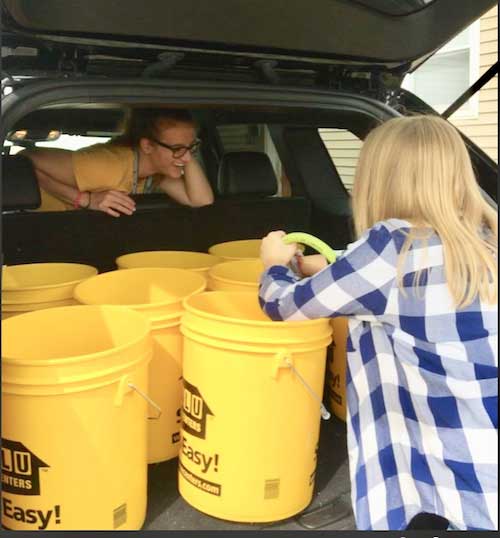 The flowers are put in buckets. They are picked the day before graduation so they look fresh for commencement.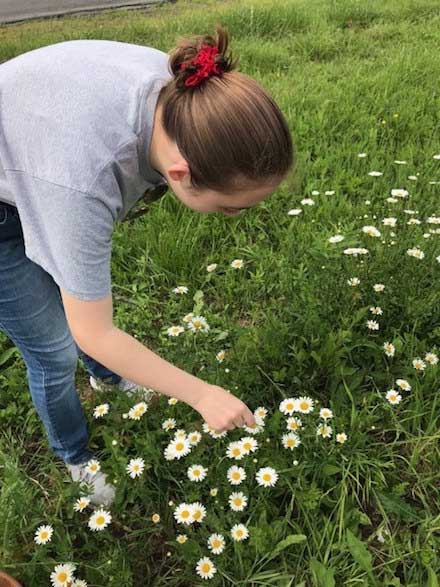 Photos courtesy of Lily Kiebala: Emma Baldwin picks daisies on Portage Road.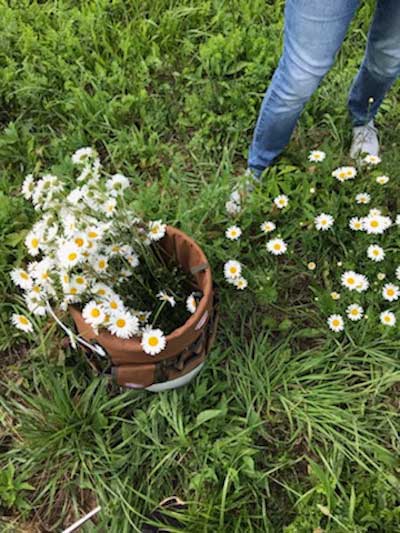 The daisy chain tradition goes back nearly a century in Medina.
Albion and Lyndonville also will celebrate high school graduation with commencement programs at 7 p.m. today. Holley students graduate at 10 a.m. on Saturday. Kendall held its commencement last Friday.