Medina K of C raises $3K for humanitarian relief for Ukraine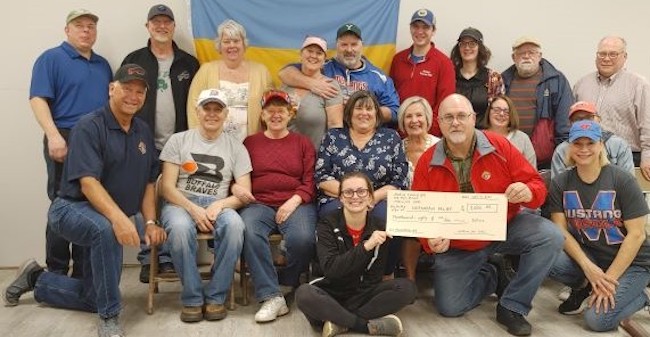 Provided photo
MEDINA – The Medina Knights of Columbus raised $3,080 for humanitarian relief in Ukraine. The fish fry on Good Friday, April 15, raised $1,789. Donations collected during the seven Lenten fish fries added up to another $1,291.
Pictured include the K of C Fish Fry Crew.
Front row, from left: Martha Gardner, Jim Mirand and Laura Valley. Middle row: Dave Cook, Denny Dubai, Robie Dubai, Virginia Klotzbach, Jeanne Crane, Joy Gardner and Pam Cook. Back row: Howie Gardner, Alan Worgo, Darlene Rich, Melissa Cotter, Dave Cotter, Kristian Snyder, Kate Hardner, Mike Goheen and Skip Draper.
Also part of the crew but not pictured include: Mike Fisher, Mike Sidari, Mike Fuller, Scott Grimm, Sally Grimm, Cathy Fox and Eric Valley.
The Knights want to thank the community for their support and donations during the Lenten season.