Medina hosts another spectacular Parade of Lights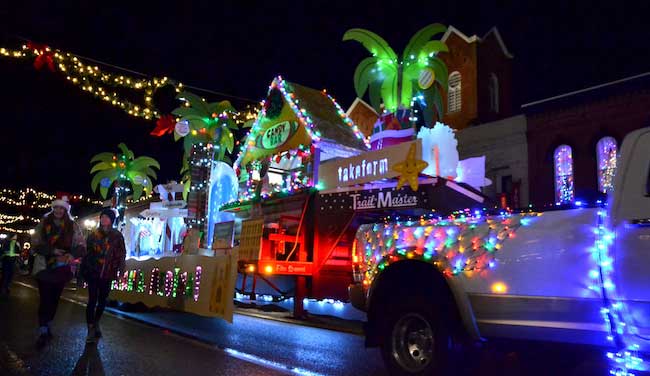 Takeform Architectural Graphics followed up last year's grand prize float with one celebrating a Tropical Christmas.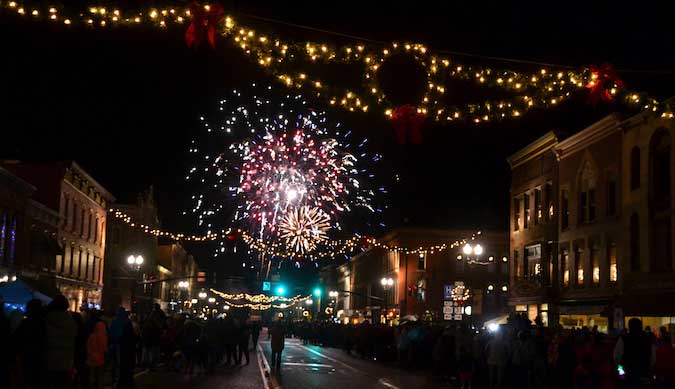 Fireworks burst over Main Street just before the parade.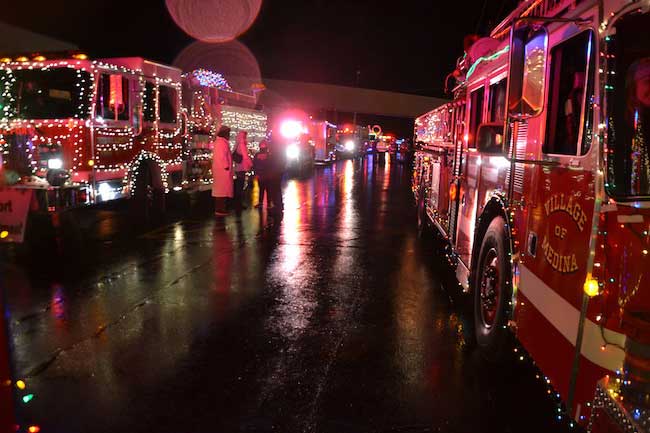 Fire trucks, including one from Middleport at left and one from Medina at right, were decorated with lights. They are in the staging area at the Olde Pickle Factory on Park Avenue just before the parade.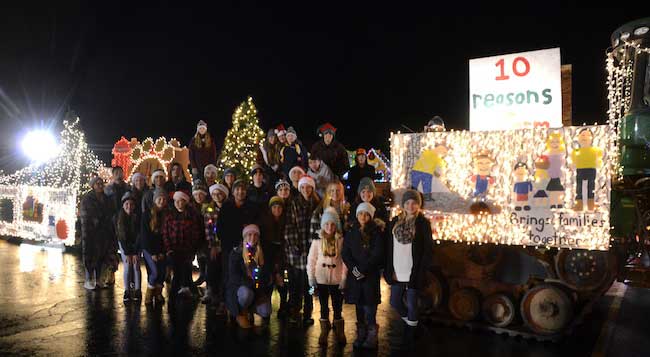 Members of the Albion FFA pose for a photo before the parade. They used 11,500 lights in their float, "10 Reasons to Farm." Participants in the parade were encouraged to use the number 10 in their floats in recognition of the the 10th anniversary of the parade.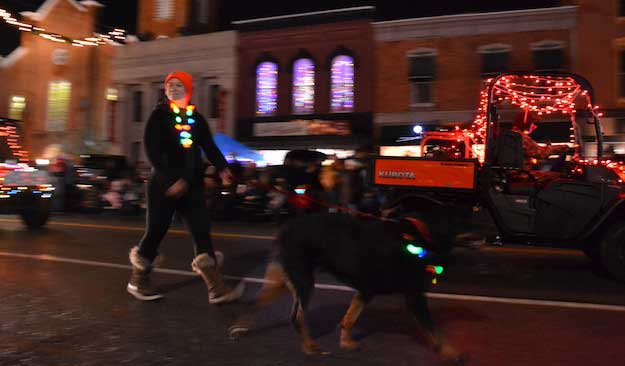 Laura Bentley of Bentley Brothers joins 10 Kubotas from Bentley Brothers in the parade. The Kubotas were all decorated and some were named for reindeer.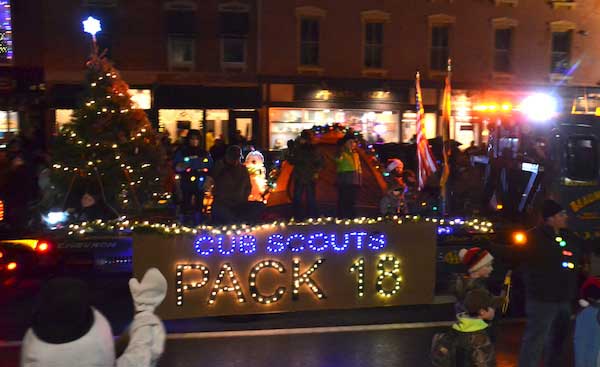 Cub Scout Pack 18 gets a wave from the crowd, including Frosty the Snowman.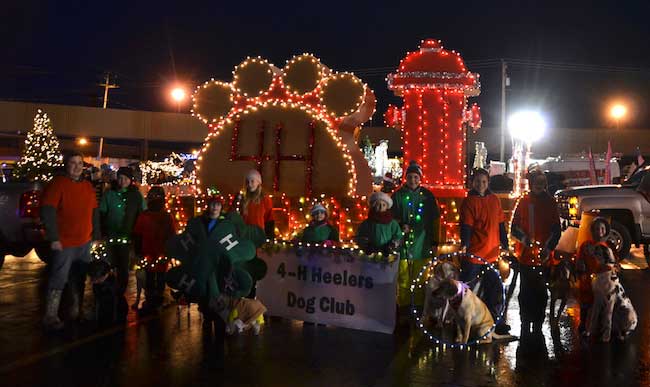 The 4-H Heelers Dog Club made a big effort with its float.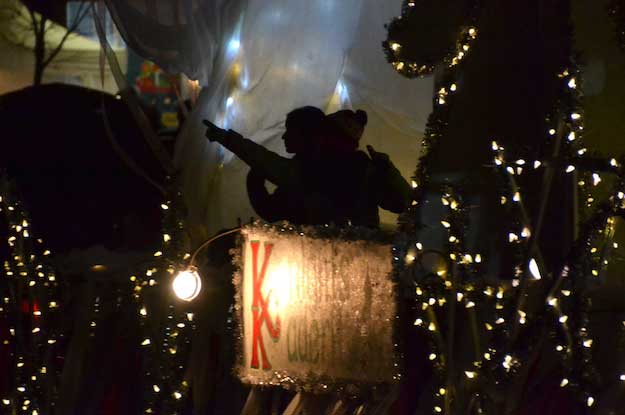 Two girls on the Knights-Kaderli Memorial Fund float see someone they know in the crowd along Main Street.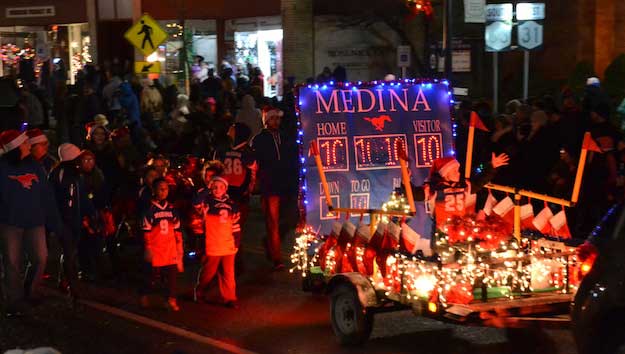 The Medina youth football team soaks up a warm reception from the crowd.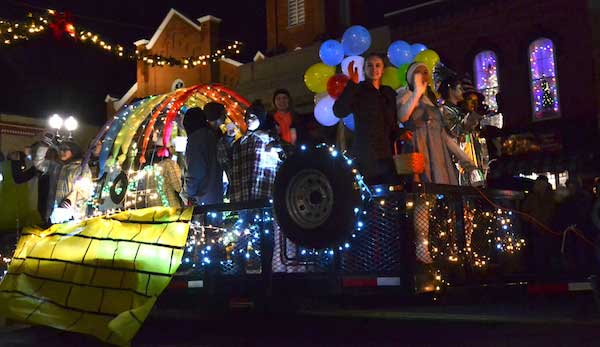 The Medina FFA had a Wizard of Oz theme.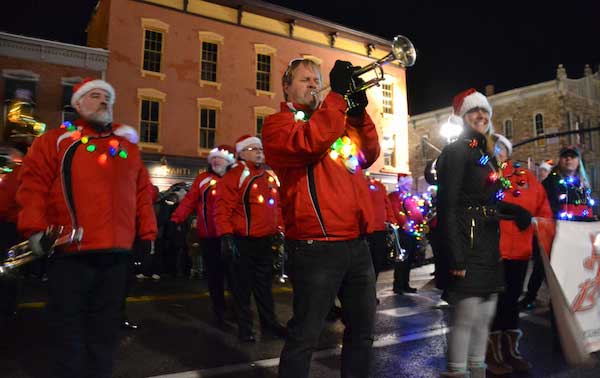 Prime Time Brass of Rochester plays for the judges in front of the review stand on Main Street.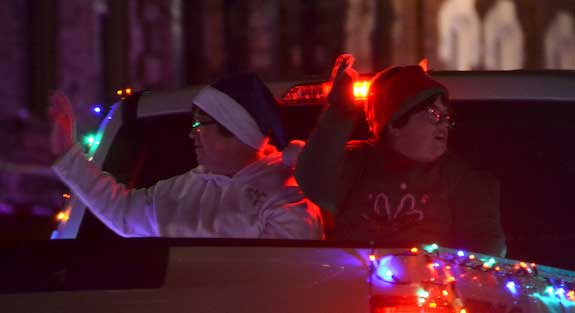 Mary Lou Tuohey, left, and her daughter Nicole served as grand marshals of the parade.