Medina honor students serve dinner to 115 veterans and their families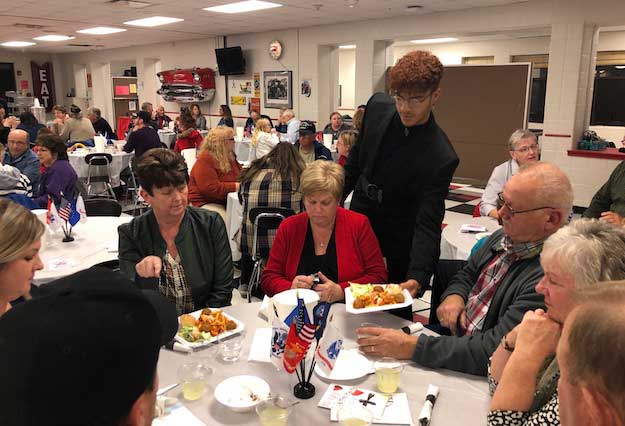 Photos courtesy of Michael Cavanagh, high school principal
MEDINA – The National Honor Society at Medina  High School served 115 dinners to veterans and their families this evening in the school cafeteria. Trenton Crews is among the NHS members serving the group their meals.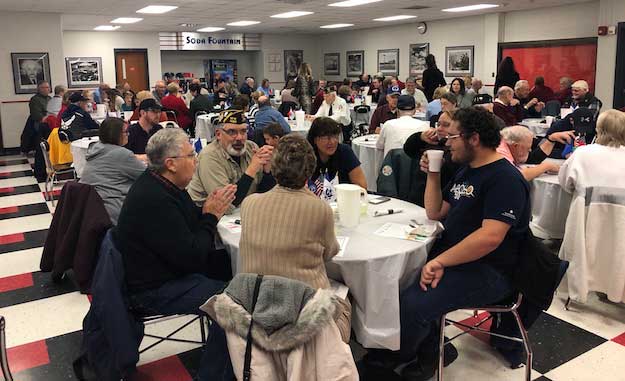 The NHS raises funding for the annual dinner, and happily serves the meals.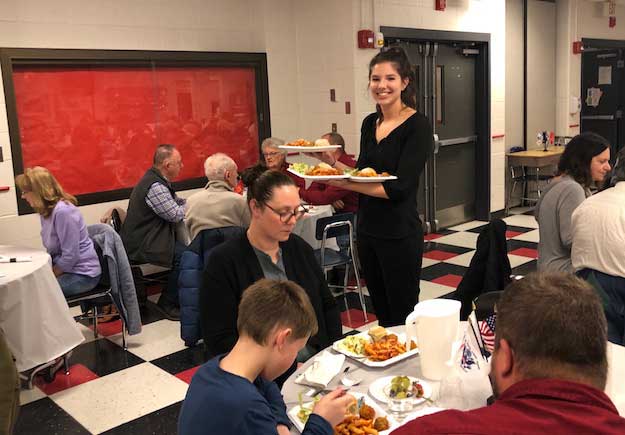 Elle Gross joined the effort in serving the meals, which has become an annual event put on by the National Honor Society.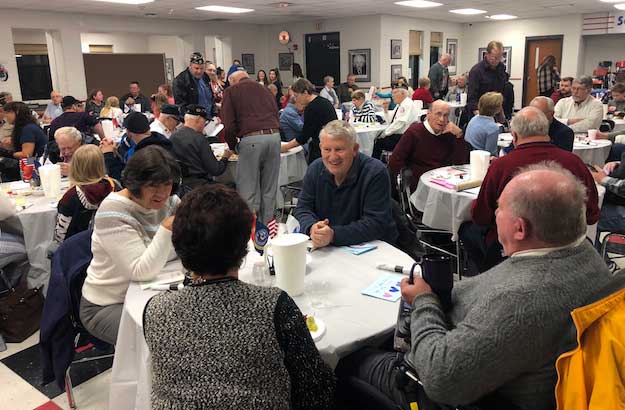 The veterans and their families enjoy the dinner in the school cafeteria. After the meal, the group headed to the auditorium for a performance by the Medina Marching Band, which recently won the state championship.