Medina high schoolers collect 2,100 essential items for MAAC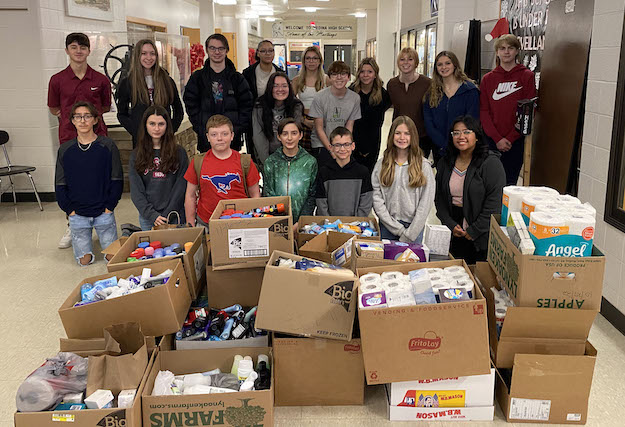 Photos and info courtesy of Medina Central School
MEDINA – For approximately 28 years, Medina High School has collected canned food items for the Medina Area Association of Churches (MAAC).
When the pandemic hit, MAAC asked if the school would be willing to collect essential items instead, since they had a huge need for them. They asked the same favor again for this school year.
Student Association Advisors – English teacher Kayla Rosenbeck and science teacher Sara Cinquino – asked the students to help out and they responded.
The students collected over 2,100 items for MAAC to distribute to those in need.
"We are always happy to help out," said Ms. Rosenbeck.  "My Co-Advisor Sara Cinquino and I knew our students would want to help out such a worthy organization. We are very fortunate that our students wanted to donate and that we had teachers who made it into a competition which definitely helped to bring items in. Our 8th graders brought in over 80% of all the donations this year!"
On Dec. 7, the Medina Fire Department picked up  the items and delivered them. The Mustangs gave them a hand loading them into the vehicles.