Medina has top score at Festival of Bands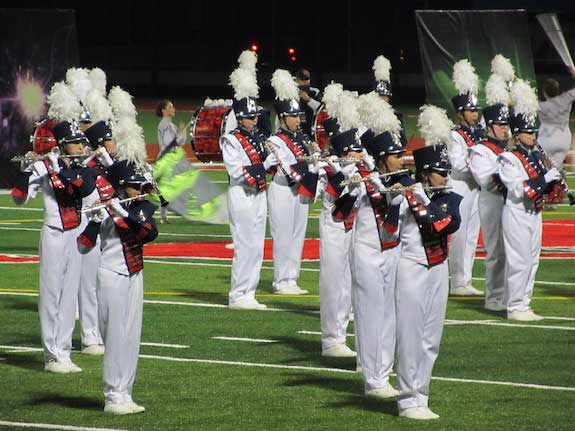 Provided photo
MEDINA – The Medina Mustang Band hosted the Fall Festival of Bands on Saturday, with 10 bands travelling to Medina to compete.
This was the first performance in the newly renovated Vets' Park and the weather was great. In the SS3 class, Pioneer won first place with a score of 65.5. In LS2, Webster took first place with a score of 78.15. In the National class, Lancaster was first with 80.0.
Medina competes in SS1 and came in first with 80.35. That was the top score on the night. Medina's next competition is Sept. 30 in Lancaster.