Medina has a 'faery' good time with new festival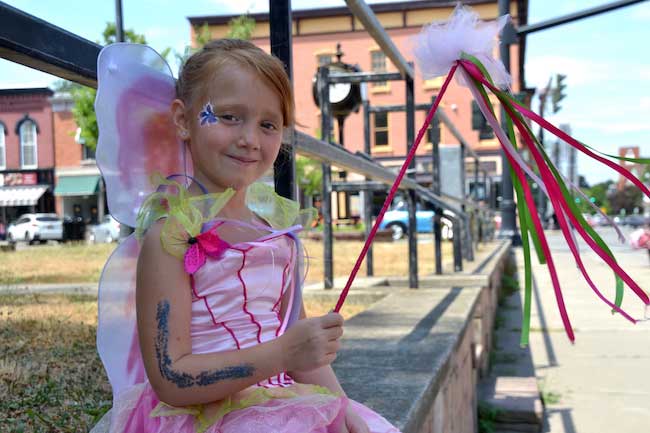 Photos by Tom Rivers
MEDINA – Addison Jaczynski, 5, of Albion is dressed as a fairy for Medina's first-time "Enchanted Faery Village Festival" today.
The event was organized by the Medina Business Association and included a scavenger hunt, costume contest, craft and art vendors, fairy door-decorating contest and other activities.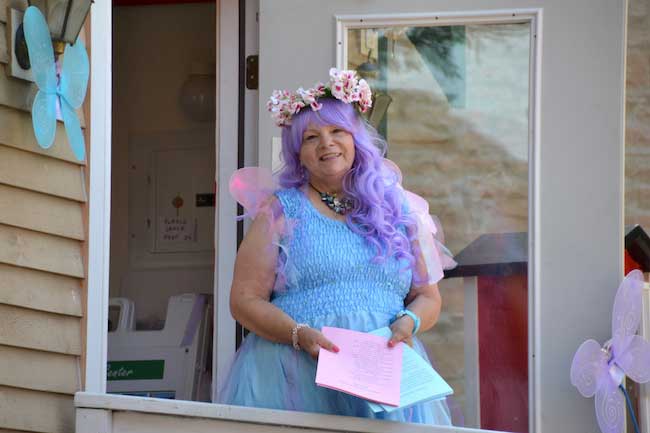 Kathy Blackburn, vice president of the Medina Business Association, dressed up for the event. She welcomed people to the tourism booth at Rotary Park. (The MBA spelled "Faery" in the Celtic style.)
Blackburn was pleased many businesses participated in the event with fairy gardens, fairy tales, fairy stickers, face painting, temporary tattoos, fairy wands, fairy crowns and other treats.
"Next year will be bigger," Blackburn said.