Medina group producing Arsenic and Old Lace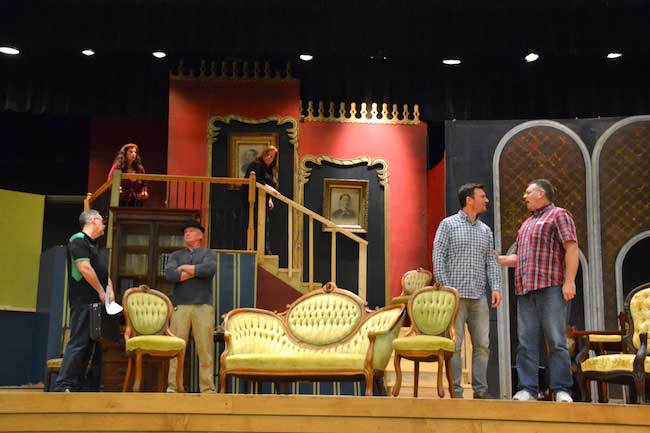 Photos by Tom Rivers
MEDINA – The cast of Arsenic and Old Lace goes over the play during a dress rehearsal on Sunday at Medina High School.
Pictured from left on bottom include Gary Steverson as Mr. Witherspoon, Ray Flugel as Dr. Rev Harper and Lieutenant Rooney, A. Peter Snodgrass as Mortimer Brewster, and Jim Staebell as Teddy Brewster. Top row includes Cathie Borczuch Puleo as Martha Brewster and Gail Ingalsbe Graesser as Abby Brewster.
The two women are sisters and are considered sweet old ladies, but they are actually killers, poisoning lonely old men and having them buried in the cellar.
The upcoming shows will be 7 p.m. March 21, 22, 28 and 29 at Medina High School Auditorium. For reservations and ticket information, call (585) 993-1968 or go to westsideacademy.biz.
Proceeds go to the 2020 European Tour by the West Side Academy of Visual and Performing Arts.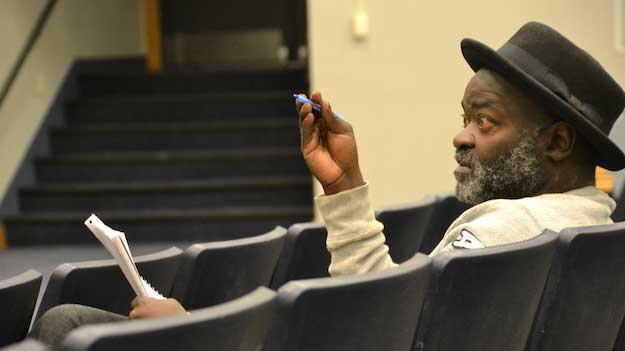 Dan Doctor is director of Arsenic and Old Lace. He works as the community outreach liaison for Medina Central School.
He founded the West Side Academy on Main Street in Medina in 2011, which trains students in dancing, singing and acting. About 17 to 20 students and parents are going on a trip to Europe in the summer of 2020. The students will be performing at five festivals.
Doctor thought one way to raise funds for the trip would be through a dramatic play.
"I would prefer we perform because that's who we are," he said. "We're performers and we wanted to perform rather than sell stuff."
Some of cast members in the current show worked with Doctor when he directed plays and musicals at the Palace Theatre in Lockport, beginning in the mid-1990s.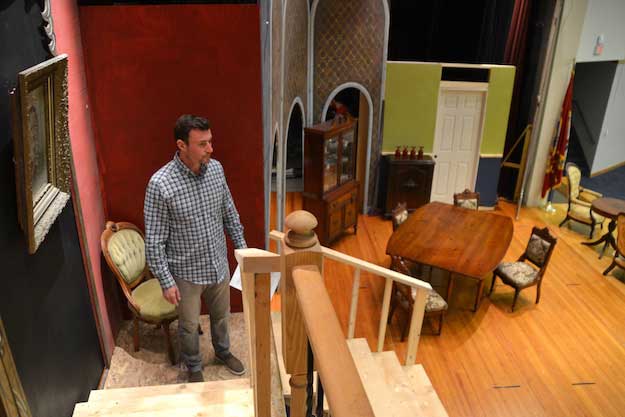 Peter Snodgrass plays Mortimer, a dramatic critic who discovers his two aunts' hobby of poisoning men with a glass of home-made elderberry wine laced with arsenic, strychnine and a pinch of cyanide.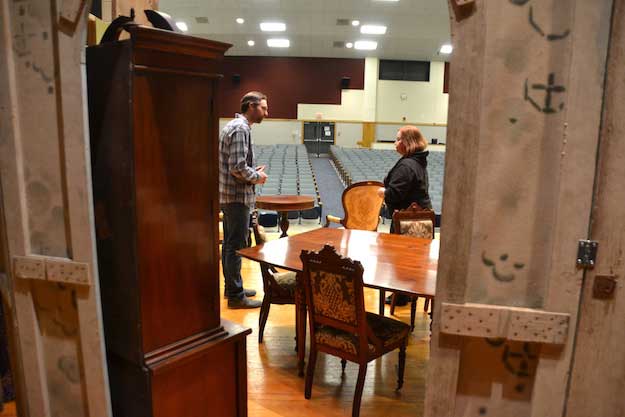 Steve McQueen is Jonathan Brewster and Gail Graesser is Abby Brewster. Jonathan is Abby's nephew. He is a short-tempered psychopath who has committed numerous murders.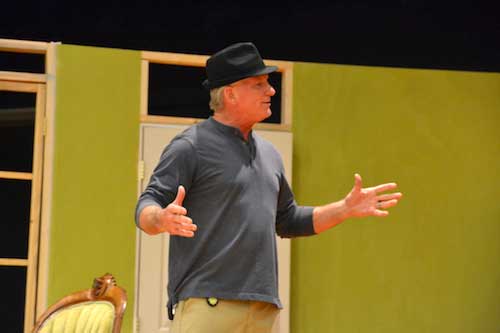 Ray Flugel of Medina has been in local community theater for several years. He is a retired registered nurse. His son, Eric Flugel of Albion, is making his stage debut in the play.