Medina Fire Department open house includes debut of fire safety trailer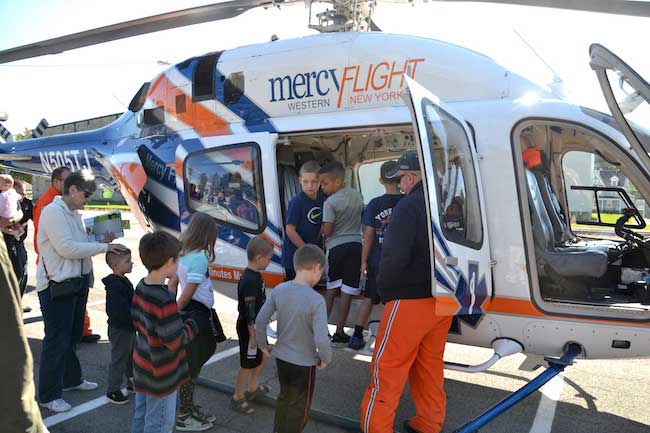 Photos by Tom Rivers
MEDINA – Youngsters check out a Mercy Flight helicopter that landed in Medina today at about noon as part of an open house at the Medina Fire Department.
Besides the helicopter, the open house included fire safety material, fire station tours, fire extinguisher training, family activities, antique cars and fire trucks, and carnival games.
The Sheriff's Office "Safe Child" program with car seat inspections also were available, as well as New York State Police's "Beer Goggles" simulator and the Carlton Fire Department rescue boat.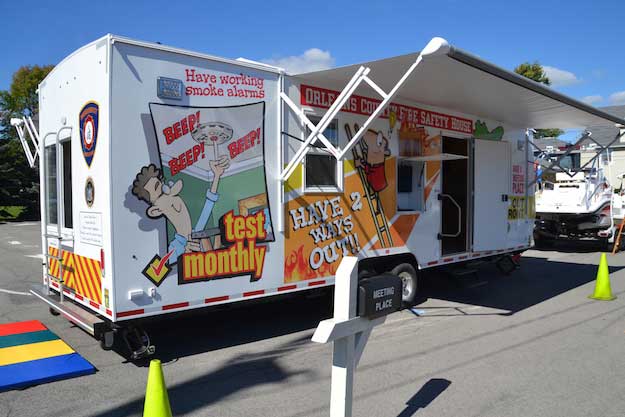 Today was the public debut of a new 35-foot-long fire safety training trailer. The trailer is owned by Orleans County's Emergency Management Office, and is available to all 12 fire departments in the county. It was paid for with a $75,000 state grant from Sen. Robert Ortt.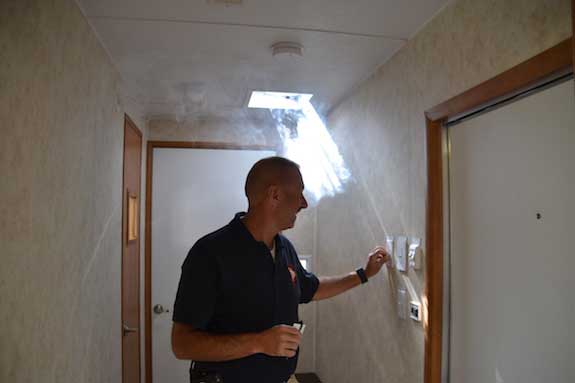 Dale Banker, the county's emergency management coordinator, turns on some fog in the trailer. The trailer will be used to help children and families develop fire escape plans.
The trailer will be at local school districts next week for fire prevention week. There have been 40 firefighters in the county trained to students through the trailer.
Firefighters stress the importance of having working smoke alarms, knowing two ways of getting out of a room. A door is the first try, but the second way out may be a window. Families should also have a meeting place outside a house or apartment in case of fire. Usually that is in front of the residence.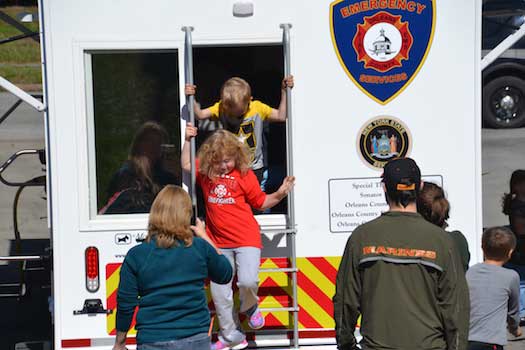 Christine Falls of Lockport, in red shirt, and Logan Quackenbush, 6, of Medina practice getting out of a window and going down a ladder at the fire safety trailer.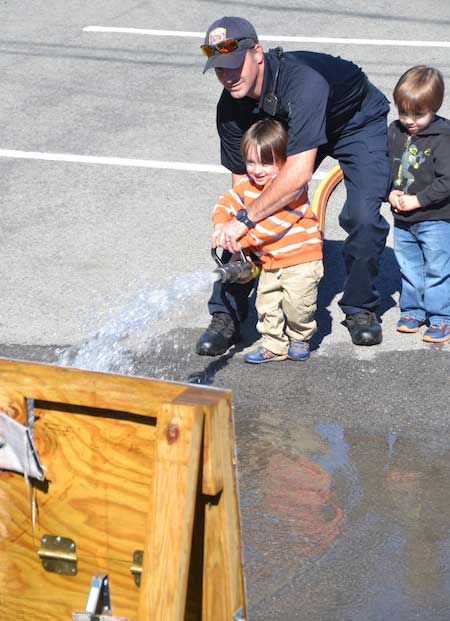 Medina firefighter Timothy Miller helps his twin sons, Caleb (left) and Sam, 3, aim a fire nozzle at a target as part of the open house today.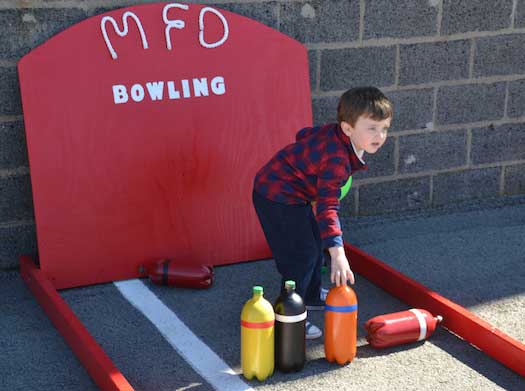 Jack Buondonno, 3, sets up pins as part of a bowling game today.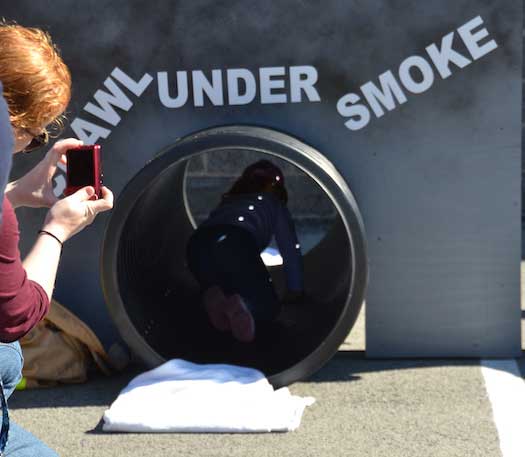 Sarah Young gets a picture of her daughter, Abigail, crawling through a tunnel to simulate staying low under smoke. Abigail's father Mike is a Medina firefighter.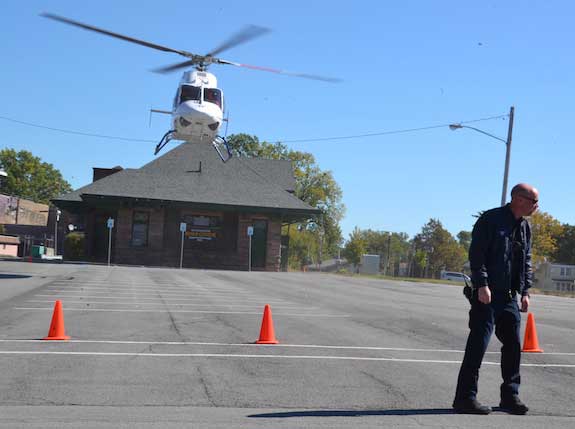 Medina firefighter Steve Cooley watches traffic while Mercy Flight lands at about noon.