Medina FD lieutenants complete training at FDNY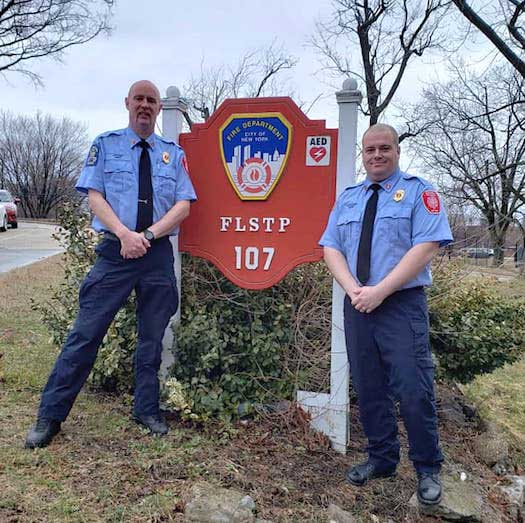 Photo from Medina Fire Department
Two lieutenants with the Medina Fire Department have graduated from a 4-week training for at the Fire Department of the City of New York. Steve Cooley, left, and Michael Young completed the First Line Supervisors Training Program (FLSTP) at the FDNY.
The class is required for professional fire officers. They earned their qualifications for NYS Professional Fire Officer along with national certifications for Fire Service Instructor 1 and Fire Officer 1.
The two were promoted to lieutenants during the Jan. 28 Village Board meeting.
Young has worked for the Fire Department for 12 years while Cooley has been with Medina for nine years.