Medina fans at Buffalo State to root on boys basketball team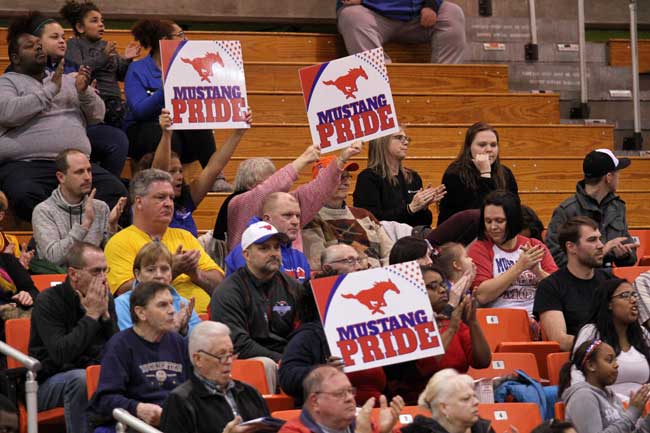 Photo by Cheryl Wertman
BUFFALO – Medina fans show their "Mustang Pride" cards as the boys basketball team is announced prior to the start of the game tonight.
The top-seeded seeded Medina faced No. 4 Health Sciences in the Section VI Class B2 boys basketball tournament semifinals at Buffalo State College. Health Sciences won, 55-37, and advances to Saturday's noon B2 final at Buffalo State against the winner of the No. 2 Olmsted vs. No. 3 Lackawanna semifinal.
Click here to see highlights and more photos of the game.