Medina elementary students create bus safety posters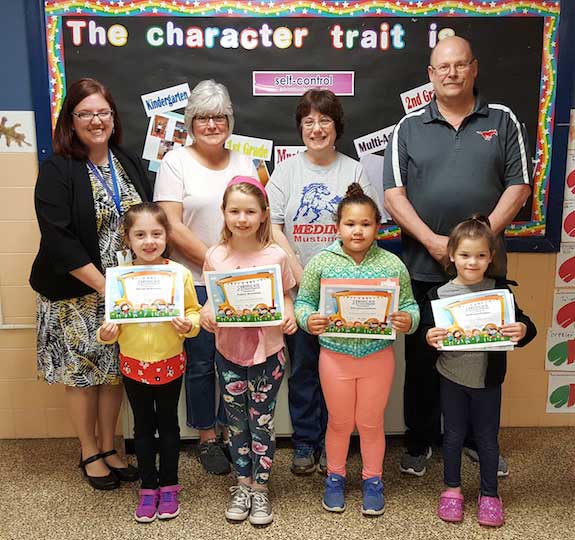 Photo courtesy of Medina Central School
MEDINA – Students at Oak Orchard Elementary recently participated in a poster design contest.
The theme was bus safety and students were asked to create something that represents what being safe and making smart choices on the bus means to them.
Medina Central School's Transportation Department judged to entries and a winner was chosen at each grade level.
Front row, from left: Elizabeth Dresser, Sophie Kroening, Annaliese Lindsey and McKenna Gamet. Back wow: Oak Orchard Principal Julie Webber, Transportation Department representatives Debbie Faltyn and Kim Heschke, and Director of Transportation Rob Dennis.