Medina creates magical scene for holiday season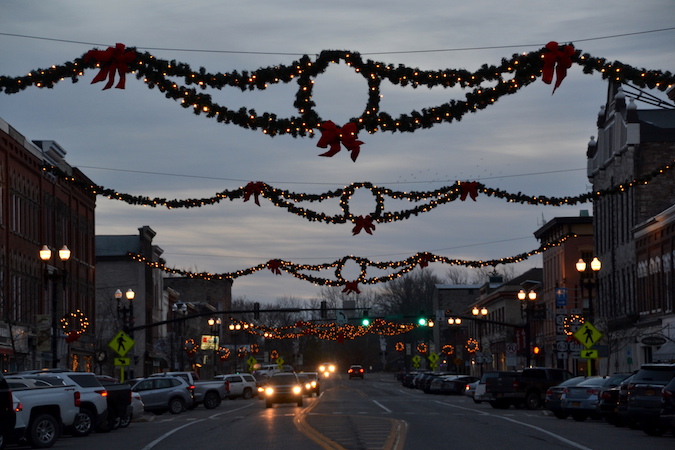 Photos by Tom Rivers
MEDINA – Downtown Medina is decked out in decorations for the holiday season. This photo of Main Street was taken on Wednesday evening.
Medina will celebrate its annual Olde Tyme Christmas on Saturday with numerous events throughout the day, including the Parade of Lights at 6 p.m. Click here to see the full schedule.
Today on Thanksgiving the forecast calls for a high of 46 with showers expected after 11 a.m. Tonight, rain and snow showers are likely.
The highs the next few days include cloudy and high near 34 on Friday, partly sunny and 34 on Saturday and some snow likely on Sunday with a high near 36.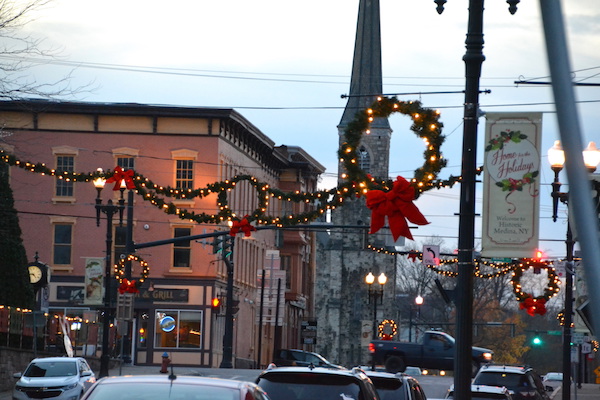 Medina also decorated East and West Center Street for the holidays. The First Baptist Church is in the background.