Medina concerts attract big audiences to library on Fridays during winter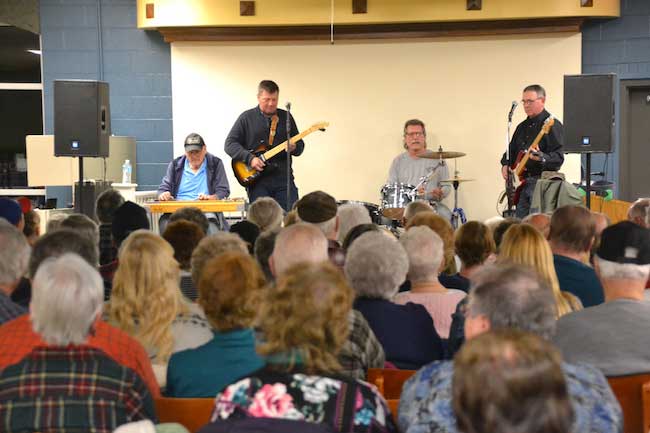 Photos by Tom Rivers
MEDINA – Lee -Whedon Memorial Library was a popular place Friday night for a concert by Paul Zittel & Pure Country, a band from Collins. There were more than 200 people at the concert, which is part of the library's "Finally Fridays" series.
Lee-Whedon hosts concerts on Fridays at 7 p.m. for 10 weeks. Paul Zittel & Pure Country was the eighth concert in the series. Crash Cadillac performs on March 1, with Ron and Nancy One Song concluding the series on March 8.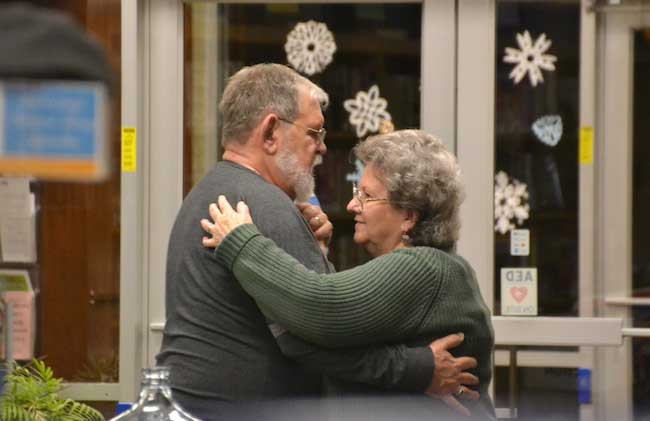 Claudette and Lynn Creasey of Medina were among the couples who enjoyed dancing during the concert.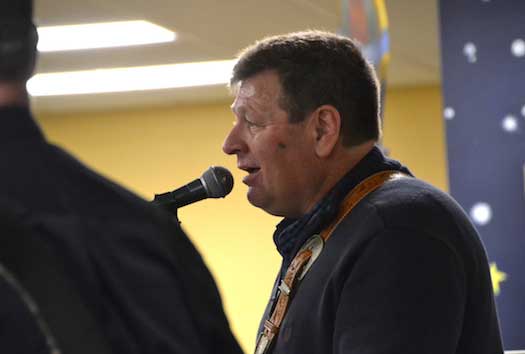 Paul Zittel is lead singer for the band, which performed for the first time in Medina on Friday. The band has opened for some of country music's biggest stars when they have performed in WNY, including Brad Paisley, George Jones, Ricky Skaggs, Charlie Daniels and Aaron Tippin.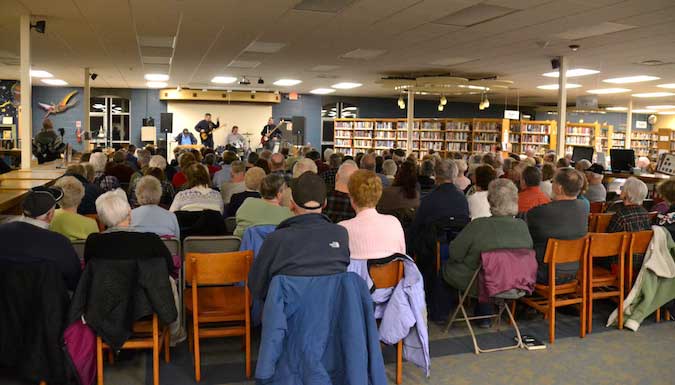 Friday's crowd was one of the biggest for the concert series this year. Catherine Cooper, the library director, said country music is popular with library patrons. People also were more willing to venture out Friday evening because it wasn't snowing with bitter cold.
Lee-Whedon has been hosting the Finally Fridays concert series for 18 years. The concerts are free, and made possible with funding from the Friends of the Library and state funds administered by the Genesee-Orleans Regional Arts Council.