Medina community turns out for Memorial Day parade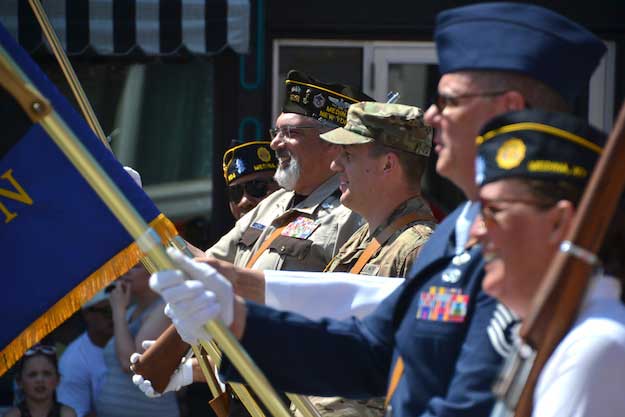 Photos by Tom Rivers
MEDINA – The Honor Guard, which includes several local veterans, carries the flags during today's Memorial Day parade in Medina. There was a big turnout in the downtown and along East Center Street.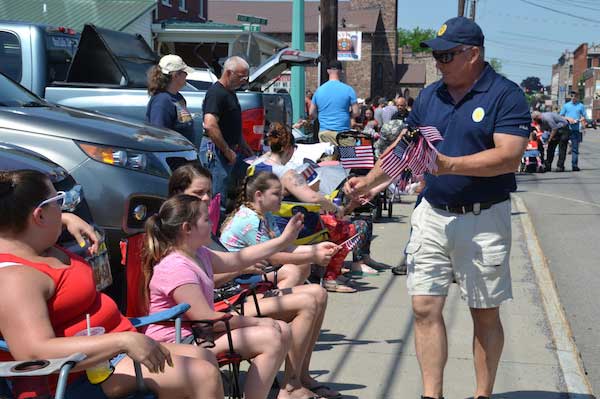 Guy Eaton and other members of the Sons of American legion handed out 2,000 American flags to people along the parade route. This group includes, from left, in red, Jennifer Fisher, Morgan Chambers, Angie Jacobs, and Emily Chambers. Jacobs is Morgan and Emily's mother.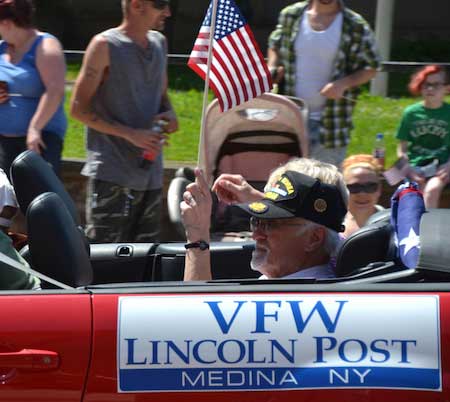 Cpl. Pete Amos served with the US Army in World War II.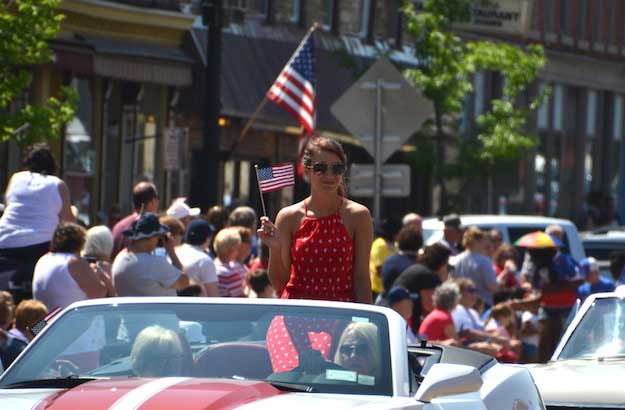 Lillie Strickland of Lyndonville is given a ride in the parade. She is one of two Girls State representatives from Orleans County. Carly-Grace Woodworth of Lyndonville is the other.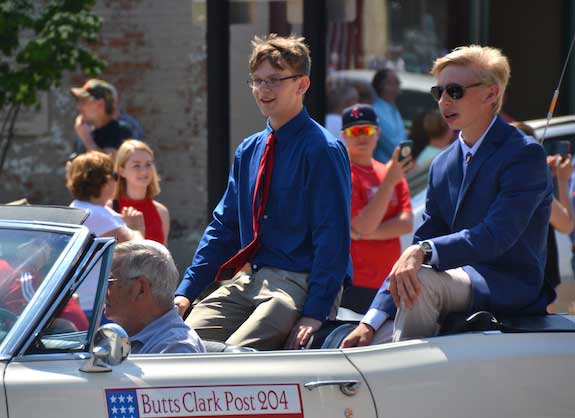 Kody Leno, left, and Ray Paull ride in the parade as Boys State representatives.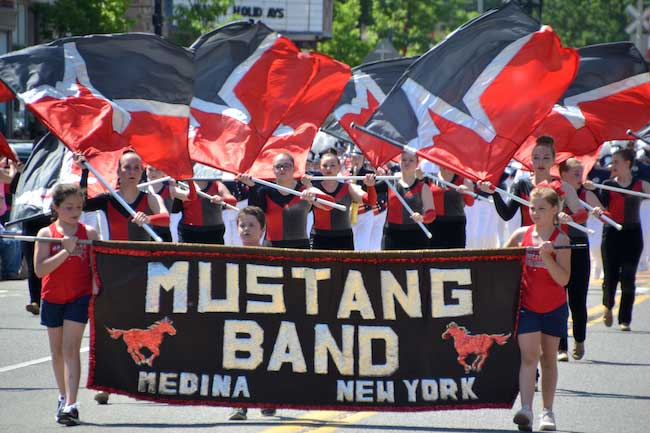 The Medina Mustang Marching Band played for the home crowd.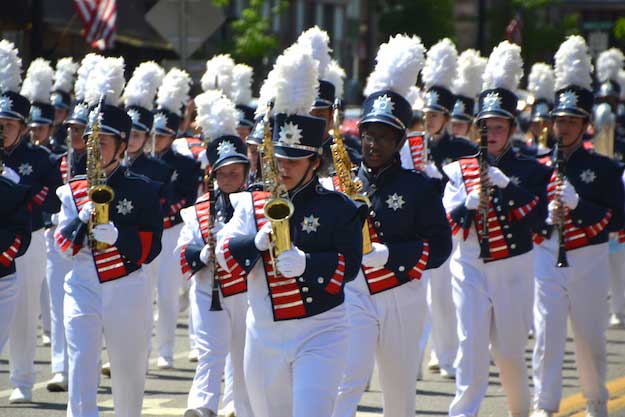 The band heads down Main Street and is headed for State Street Park.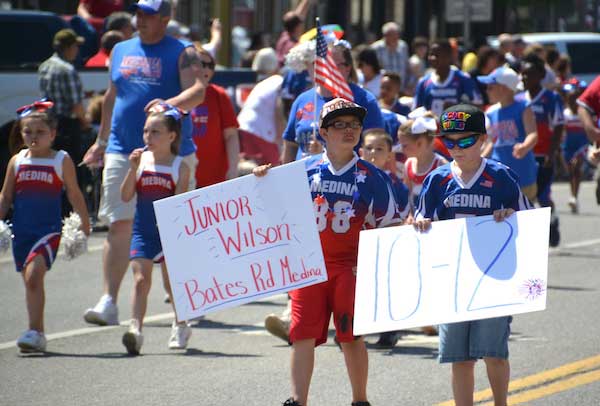 The youth baseball teams joined the parade procession.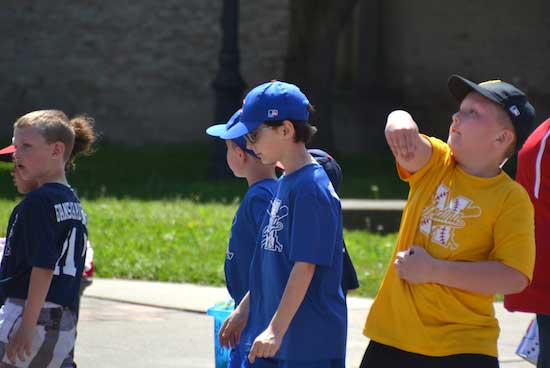 TJ Champaney, right, a member of the Pirates youth baseball team reaches back to toss candy to some of the spectators.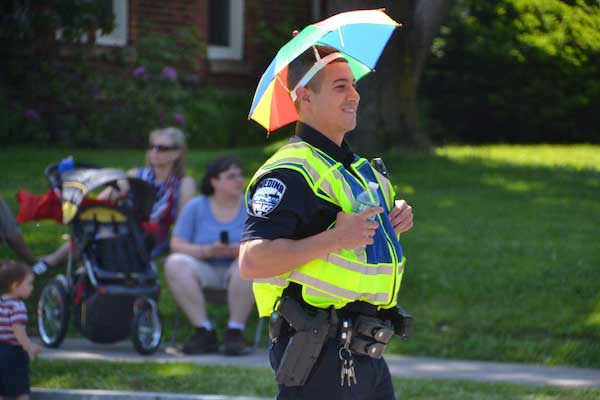 Medina police officer Christian Navas tries to stay cool on a hot Memorial Day. He was directing traffic near State Street Park.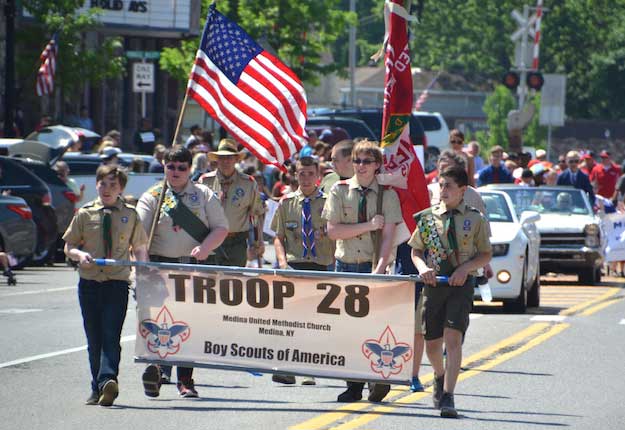 Boy Scouts in Troop 28 walk in the parade. Johnathan Thomas is carrying the American flag.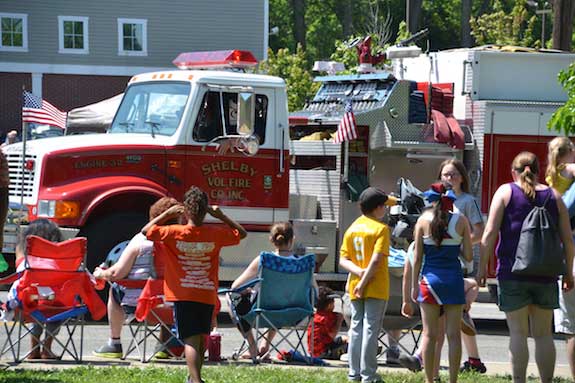 The Shelby Volunteer Fire Company was a part of the patriotic display.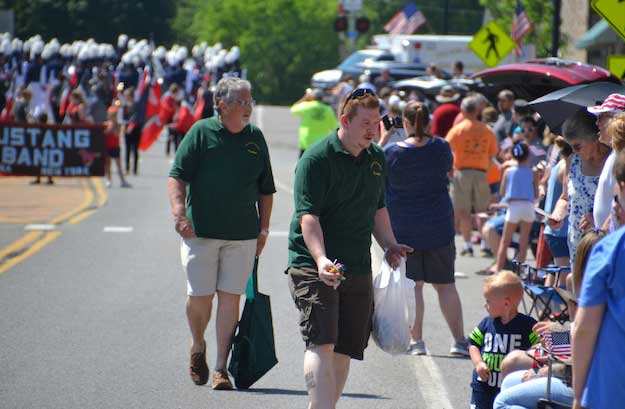 Medina Village Board members Tim Elliott, right, and Owen Toale pass out candy to children along the parade route.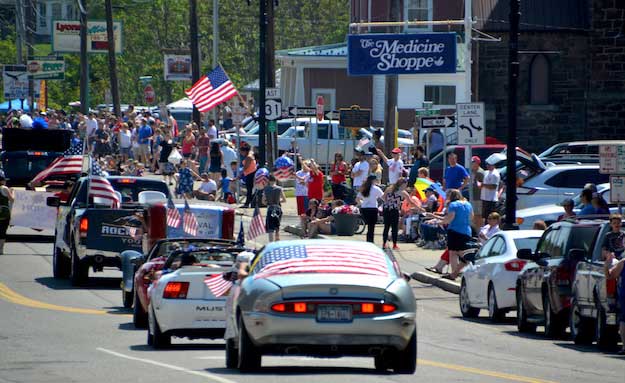 These cars are decked out in American flags.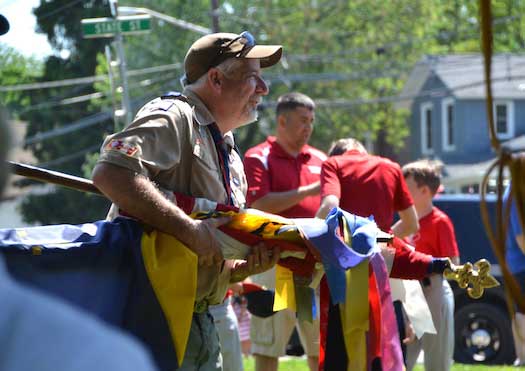 John Dieter, Cub Master of Pack 35, collects the flags after the parade.