Medina churches enjoy playing Santa for 300 people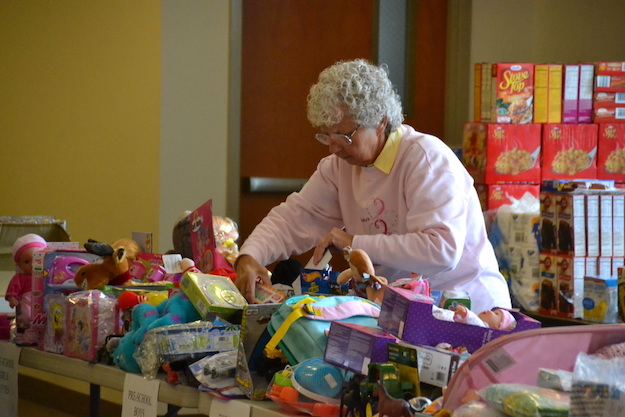 MEDINA – Peggy Murphy, a member of Holy Trinity Parish, sorts out toys for children this morning at Medina United Methodist Church, where many volunteers from the Medina Area Association of Churches are once again doing the annual holiday toy and food drive.
Community members filled 32 red barrels with toys, clothes and food.
The barrels were delivered this morning by Medina firefighters to the United Methodist Church, where volunteers are organizing the items.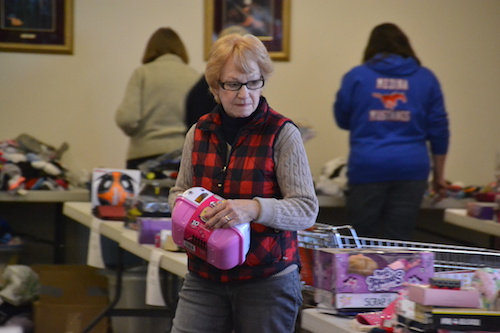 Sylvia Riviere, a member of the Oak Orchard Assembly of God Church, is lead organizer of the toy and food drive.
"I like to see the kids have a Christmas," she said. "It's exciting to go through the barrels to see that the kids will be taken care of."
MAAC will try to have two larger presents and two stocking stuffers for each child, as well as socks, mittens and a hat. Each family will also receive a Christmas dinner, including a ham.
There are 107 families signed up for the food and toy drive, and 48 senior citizens. The total number includes 149 kids and 161 adults. The number of children is down slightly from 151 last year, but the number of senior citizens has increased from 39 to 48.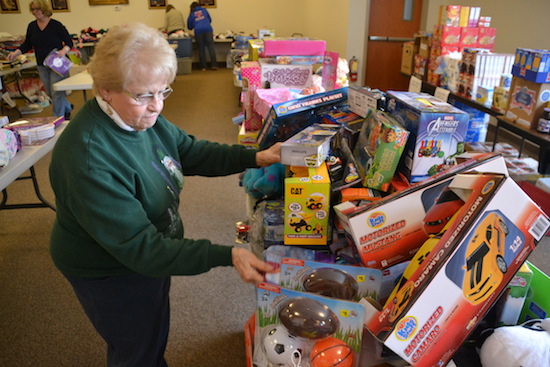 Sue Metzo of the Presbyterian Church also has been an active volunteer with the food and toy drive for the past decade. She thanked community members for donating to the annual effort.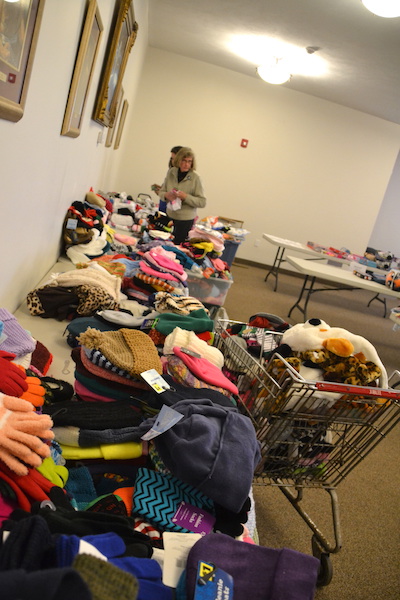 Donna Joslyn and Sue DeHollander, both members of the Presbyterian Church, sort socks, mittens and hats. If there are any extras, some will be given to the nurses offices at Medina Central School.
"It's our way of giving back to the community," Joslyn said.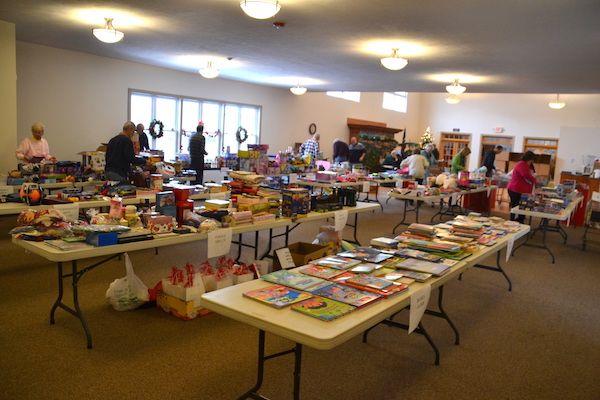 The items are spread out on tables at the church, organized by age groups for children. Riviere, the leader of the drive, said there often aren't enough gifts for pre-teens and teen-agers so MAAC will do some last-minute shopping for those kids.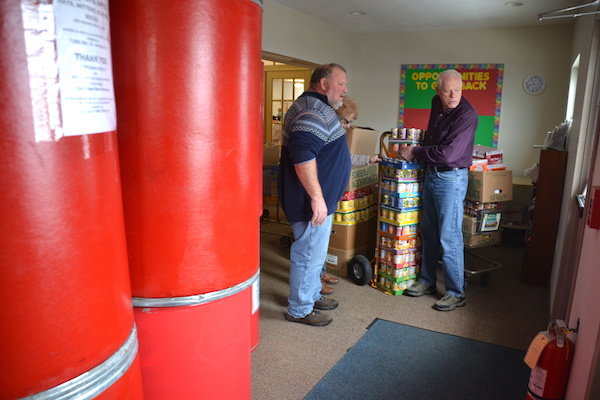 John Curtin of the Community Fellowship Church at Johnson Creek (left) and Gerald Grimes of the Faith Covenant Fellowship move food inside the church so it can be divvied up among families and senior citizens.
The items will be delivered this Saturday by local firefighters.