Medina church, Foodlink serve 120 families with food for Christmas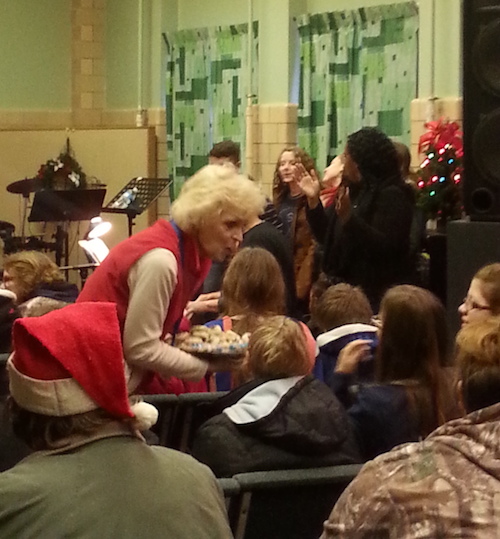 MEDINA – Sandy Austin, the visitation coordinator at Calvary Tabernacle Church in Medina, distributes cookies on Thursday during the church's annual Foodlink Christmas Food Distribution and celebration, when 120 families were given food.
The church hosts a Foodlink distribution every second and fourth Thursday of the month that is open to residents in Orleans County.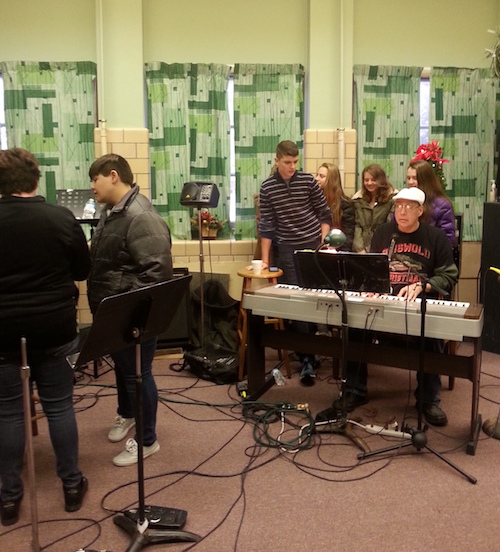 Rob Robinson, the church's music director, plays music on the keyboard during Thursday's festive event at the church, which is located in the former Medina High School.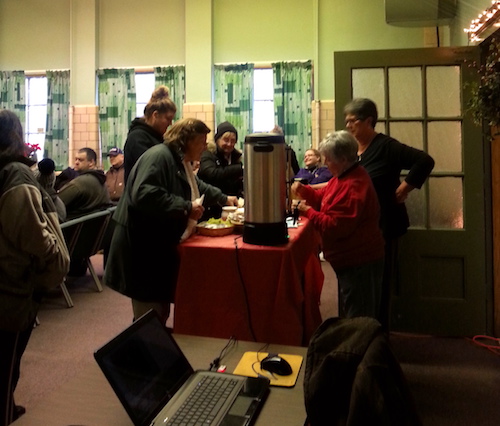 The church also served hot cocoa, cookies and candy canes.