Medina church distributes school supplies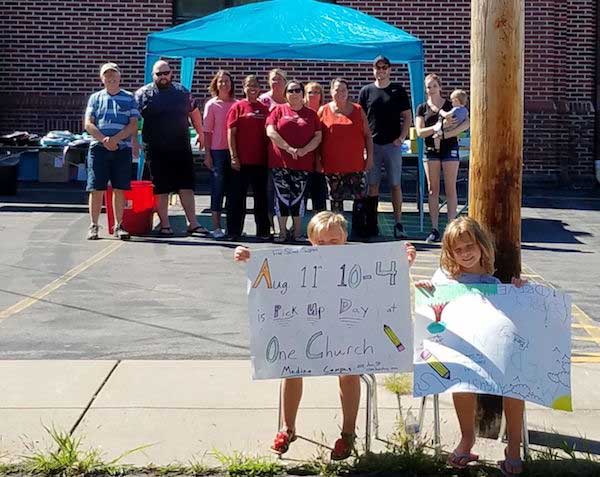 Provided photos: One Church in Medina, which opened in December at the former Sacred Heart Catholic Church, held a back-to-school supply and backpack giveaway on Aug. 11. About 70 children received supplies for the school year.
One Church is a Free Methodist congregation with churches in Akron and Medina. The Medina church is located at 208 Ann St.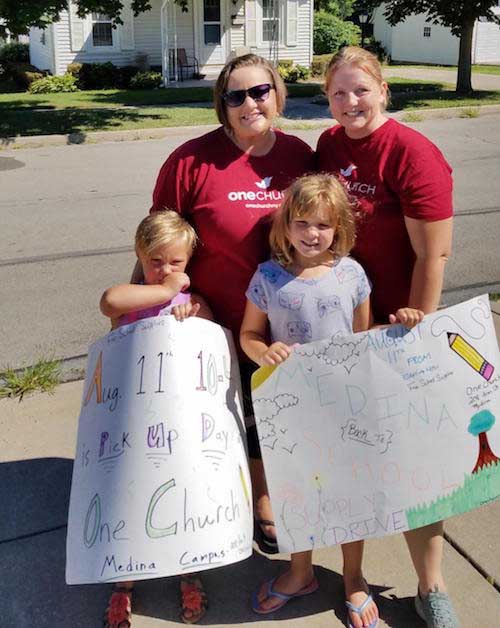 Pictured include from left in back: Medina Children's Director Cherie Swain and Akron Office Administrator Pam Roesch, who are standing with Emma and Rosie Swain.