Medina celebrates Arbor Day to delight of elementary kids
Rain and mud push party inside; 68 new trees going in ground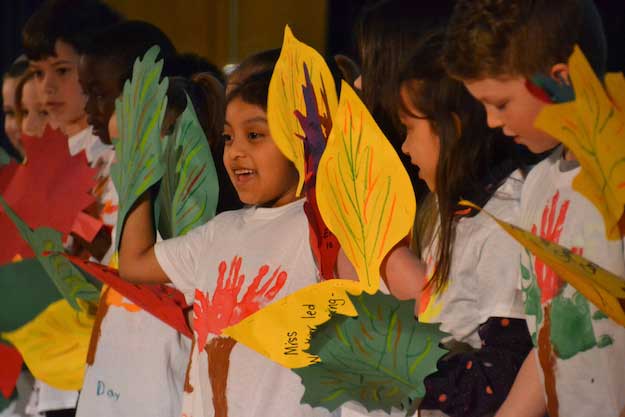 Photos by Tom Rivers
MEDINA – Karen Sanchez-Cabrera and other first-graders in Allison Woodburn's class perform a skit this morning at Oak Orchard Elementary School in honor of Arbor Day.
This year's celebration at Medina was pushed back a week to accommodate teachers and staff who attended last Friday's calling hours for Andrea Lonnen, a kindergarten teacher who passed away unexpectedly on April 22 at 45. Lonnen was a big supporter of Arbor Day and had her classes help plant trees, said Chris Busch, Medina's Tree Board chairman.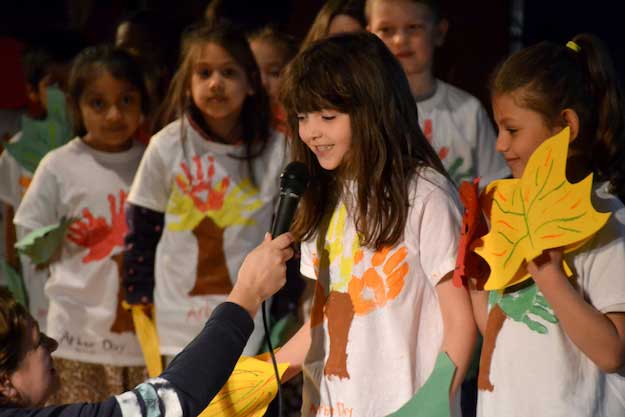 Nicole Goyette, a Medina teacher and Tree Board member, holds the microphone for first-grader Mckenna Adams, who was part of the Arbor Day skit. The event typically is an outdoor celebration and students help shovel dirt and plant the trees. But the threat of rain, and the wet and muddy grounds prompted organizers to shift the event inside.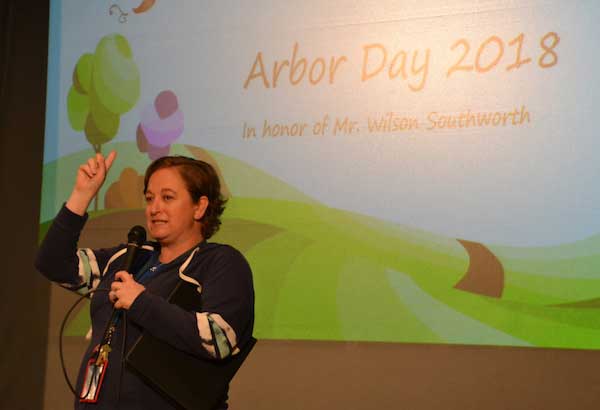 Nicole Goyette is the Arbor Day coordinator. She welcomes students to the celebration. This year's Arbor Day was dedicated to Wilson Southworth, who passed away at age 70 on Dec. 8. Southworth was a long-time member of the Tree Board, its vice chairman and a proponent of reforesting the Village of Medina.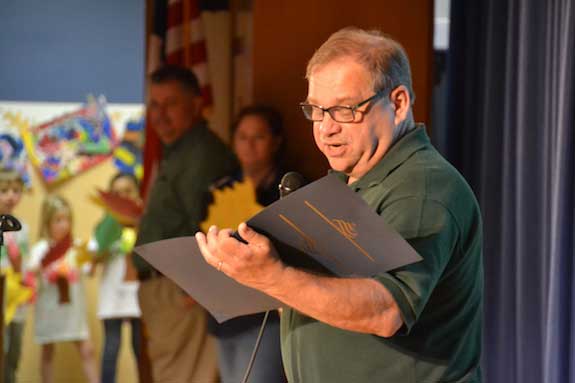 Medina Mayor Mike Sidari reads a proclamation about Arbor Day. "Trees are enjoyed by every citizen, young and old, wherever they are planted, and are a source of joy and beauty in our community," Sidari said.
Medina is planting 68 trees this spring. The community is an official Tree City USA, a recognition of the village's commitment to plant trees.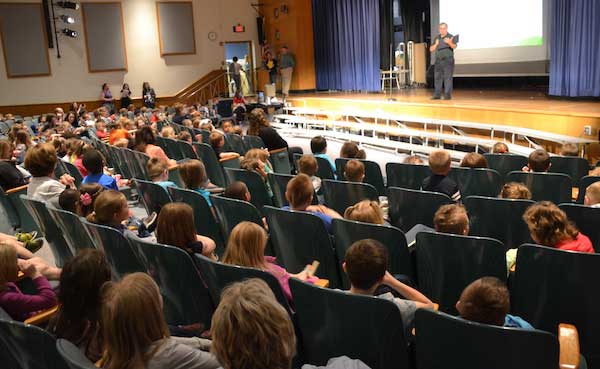 The auditorium at Oak Orchard was full of students this morning.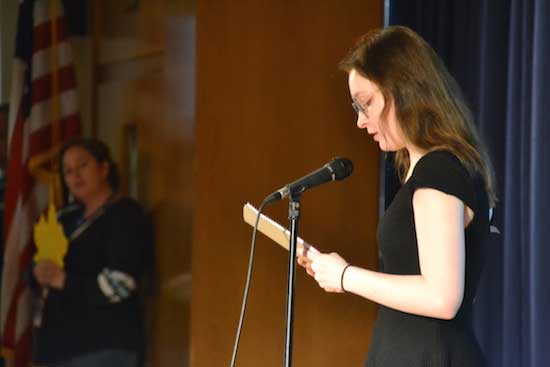 Stevie Parker reads her poem about Arbor Day that won a competition in the high school.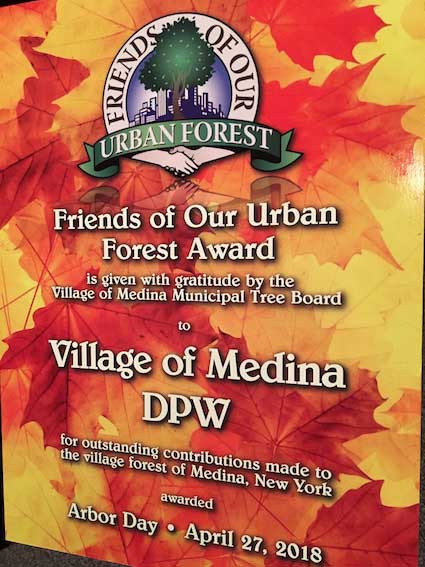 The Tree Board presented a "Friend of the Urban Forest Award" to the Medina Departent of Public Works and to Bob Sanderson, a Medina resident who donates to plant many of the new trees. Sanderson owns Candlelight Cabinetry and Kitchen World in Lockport. The company uses lots of wood, and Sanderson has said the business is committed to planting new trees through several initiatives.