Medina carries cross at annual pilgrimage on Good Friday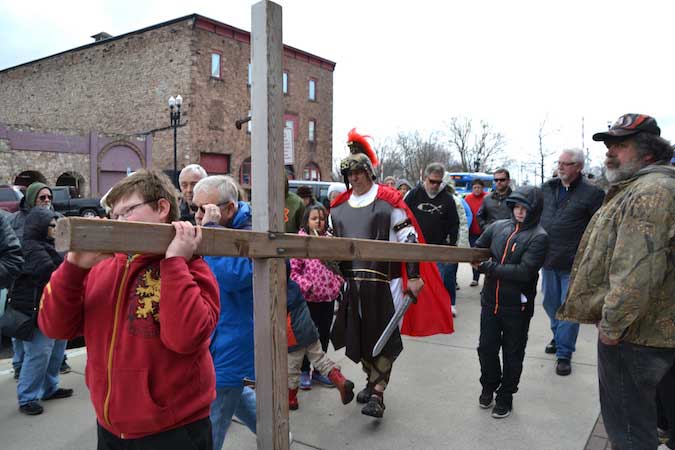 Photos by Tom Rivers
MEDINA – Joseph Brueckner, front, and Will Roush carry the cross along the sidewalk in front of City Hall during the annual "Cross Walk" by the Medina Area Association of Churches and the Medina Clergy Fellowship. The two boys attend the United Methodist Church in Medina.
The churches have been doing the annual "Pilgrimage to Golgotha" for at least two decades on Good Friday. They go to eight stops in the village, reading scripture and singing hymns.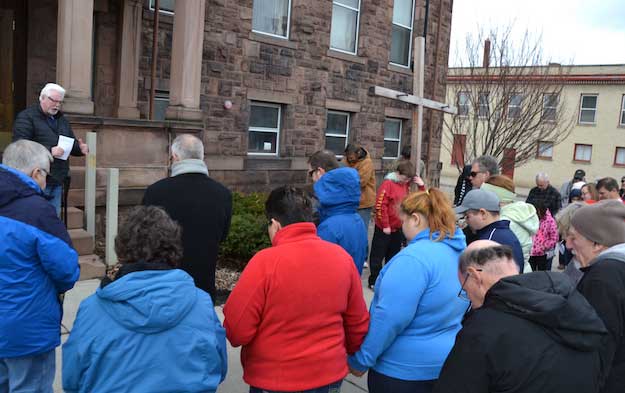 Michael Stephenson (left), pastor of the First Baptist Church in Medina, gives an opening prayer for the group of about 30 people, who gathered with temperatures in the 30s.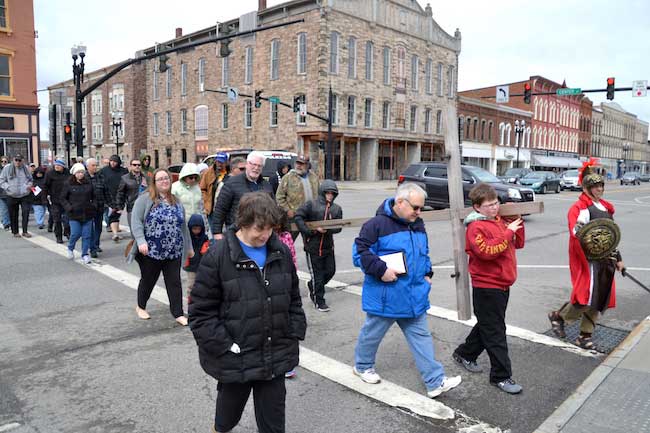 Joseph Bruckner carries the cross next to Tony Hipes, pastor of the United Methodist Church. For the second year in a row, Neil Samborski dressed as a centurion.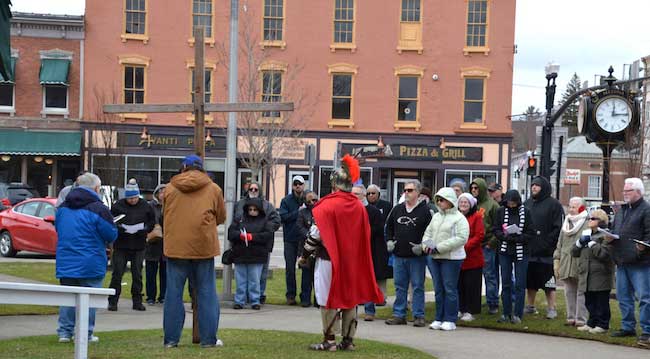 The group stops at Rotary Park to read scripture, John 18:15-27, and sing a hymn, "Beneath the Cross of Jesus."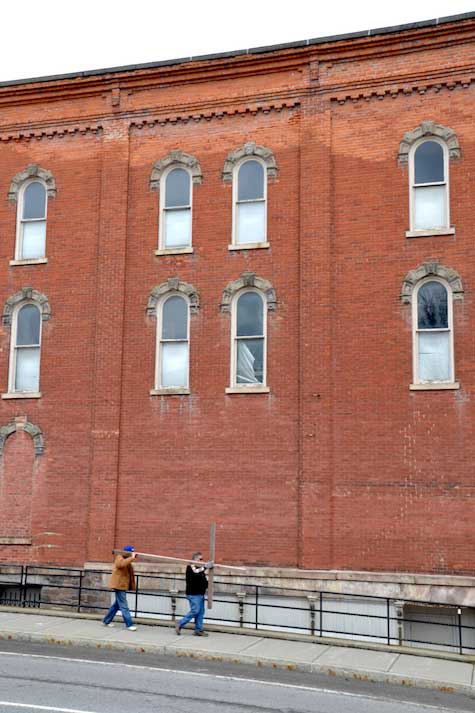 Paul Wengrzycki, a member of the First Baptist Church in Medina, is in front carrying the cross down East Center Street as the group heads to the Canal Basin.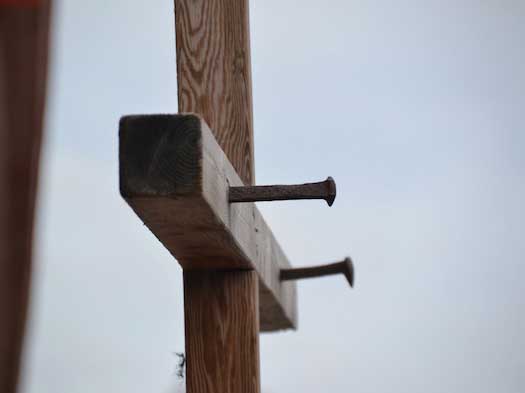 There will be a Good Friday service 6 p.m. today at Alabama Full Gospel and at 8 p.m. at the United Methodist Church.
There will be a sunrise worship service on Easter at 6:30 a.m. at Boxwood Cemetery.