Medina business damaged after being hit by vehicle on Christmas Eve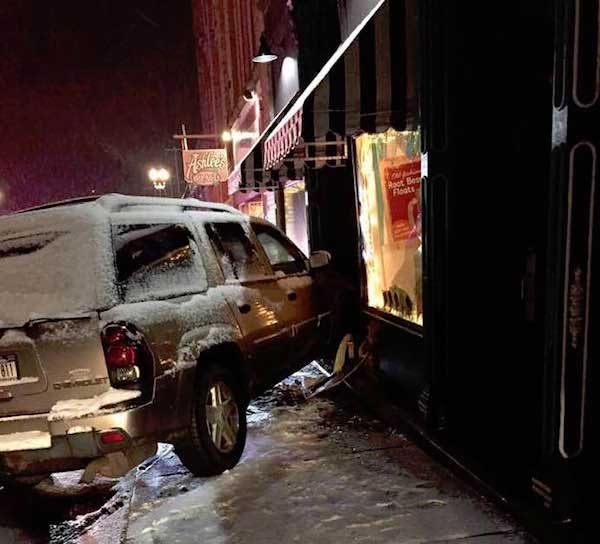 Photo courtesy of Kathy Blackburn
MEDINA – A Medina business is temporarily closed after it was hit on Christmas Eve by a vehicle, breaking the front door and window, and causing some structural damage.
Meggie Moo's was hit at about 9:30 p.m. Kathy Blackburn, owner of the business at 114 East Center St., said an inexperienced driver slid off a slick road and hit the building.
Besides the damage to the front window and door, a cast iron pillar was knocked out. That pillar is a big concern, she said.
She said a regular building contractor may not be able to make the repairs. Meggie Moo's may need a restoration crew that specializes in historic buildings.
She is reaching out to her insurance company. For now, the business will have to be closed until the repairs are made.
Blackburn opened the ice cream parlor and grill with her family in the summer of 2014. Meggie Moo's includes a game room and has been a popular place for children's birthday parties and other events.