Medina brings theater program back to school district
Little Mermaid is first musical in Medina after more than a decade of shared program based in Lyndonville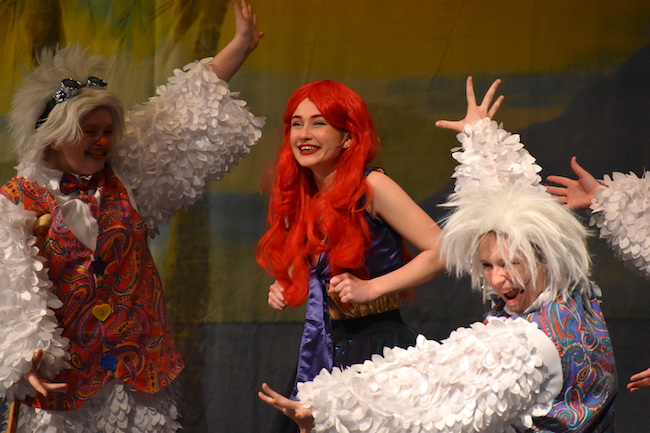 Photos by Tom Rivers
MEDINA – Seagan Majchrzak stars as Ariel in Medina's production of Disney's The Little Mermaid. In this photo from dress rehearsal on Wednesday evening, Ariel dances with seagulls. She is learning to use her new legs after going from a mermaid to a human.
The Medina Junior-Senior High School will perform Little Mermaid with shows at 7 p.m. on Friday and Saturday and 2 p.m. on Sunday. Tickets are $5 for adults and $3 for children under 10 years of age.  All tickets can be purchased at the door.
The theater program returns to Medina after the district shared a program based in Lyndonville since 2011-12.
Medina's theater program is directed by Rachel Trillizio, a high school music teacher at Medina.
"It's been awesome," Trillizio said about the students, staff and volunteers involved in the production. "They are very motivated to make it a great show."
Medina used to bus students to the rehearsals in Lyndonville. Having the show in Medina has made it much easier for the students and their families, and resulted in a bigger turnout for the cast and crew, Trillizio said.
"I'm incredibly proud of the kids and what we've been able to put together," she said.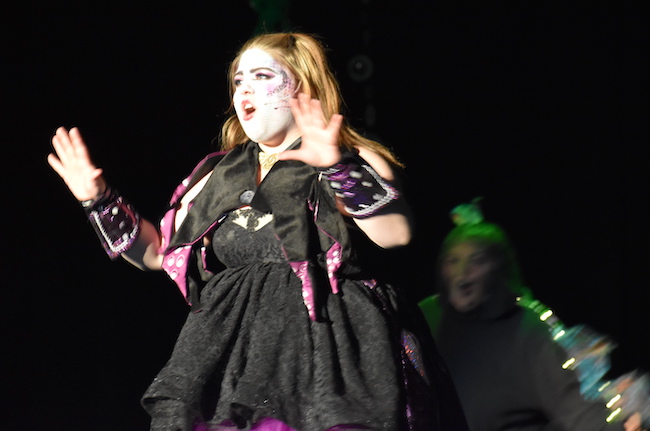 Elaina Huntington plays the role of Ursula, a sea witch/sorceress. Ursula seeks revenge against her brother, King Triton. She has been banished from the palace for using black magic. Ursula makes a deal with Ariel, allowing the mermaid to become a human for three days. During that time she has to get a kiss of true love from Eric or have Ursula claim her soul.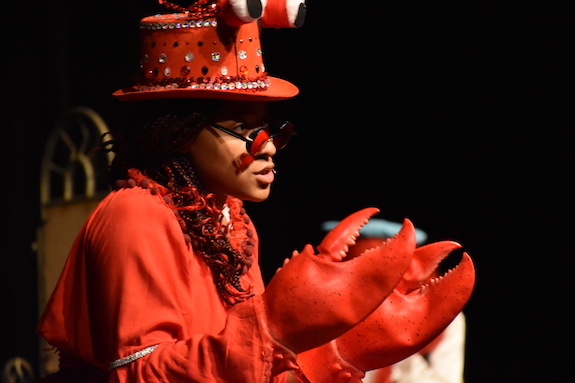 Emani Fuentes plays the role of Sebastian, a red Jamaican crab and a servant of King Triton. Sebastian's main song is "Under the Sea."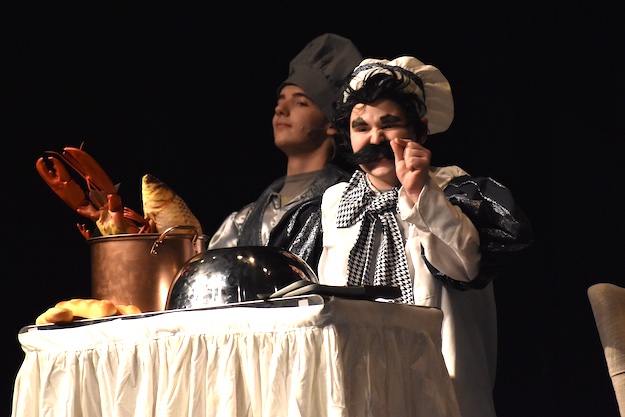 Jackson McGrath is Chef Louis, who has French accent and happily cooks seafood in the castle kitchen. He would very much like to make a meal out of Sebastian and chases after that crab during the show.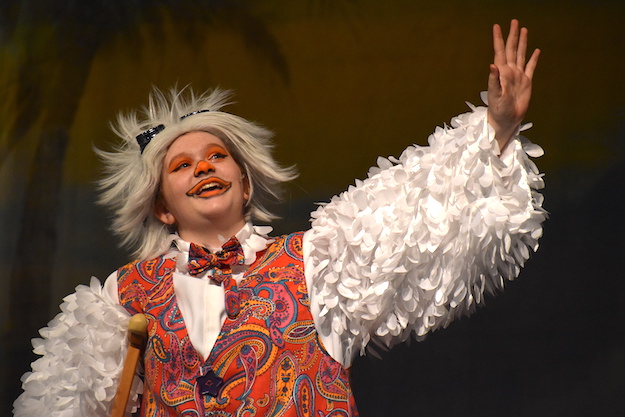 Madelyn Elliott plays the role of Scuttle, a seagull and friend of Ariel. She sings "Positoovity" and encourages Ariel to use her new legs as a human.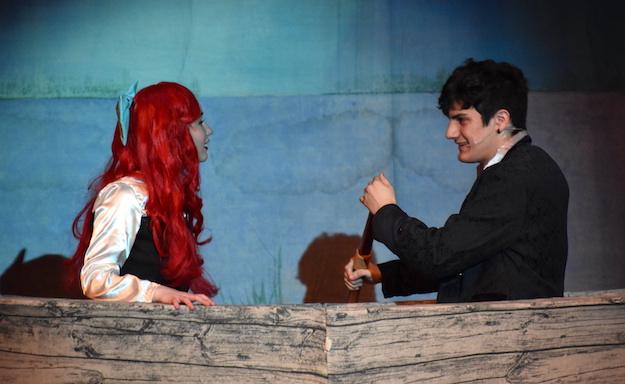 Ariel and Eric enjoy a boat ride and a near kiss. Ariel rescued Eric earlier in the show when he nearly drowns in a storm at sea. Caiden Class plays Eric and Seagan Majchrzak is Ariel.
Majchrzak said she is grateful Medina is hosting the musical program again.
"Everybody is right here," she said. "I see them in the high school throughout the day. It's nice."