Medina bowling team enjoys undefeated debut season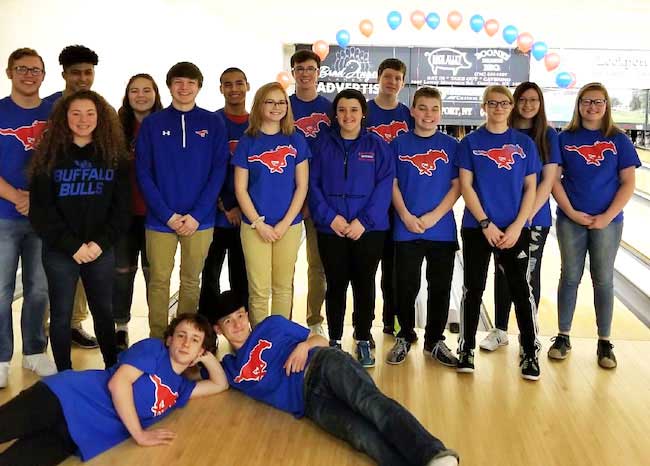 Press Release, Medina Central School
MEDINA – The new Medina bowling team had a great first year, and Coach Robert Dennis said it was a positive experience for everyone involved, including himself.
"We had two matches at home at Medina Lanes and two matches away," he said. "Competitions were at Newfane, Clarence, Sweet Home and Akron and we beat all four schools making us undefeated in our first year!"
At the end of this season, the team competed in a tournament at Brad Angelo Lanes in Lockport against six schools where they won and kept their undefeated status. Congratulations go to team members Ian Wagner, Jessica Granchelli, Lydia Bataglia, Ian Joseph, Elissa Blount, Morgan Allis, William Brazwell, Alex Allis, Morgan Crossett, Brandie Carson, Jackson Touhey, Enzo Gulliani, Joe and Tom Biacelli, Gracie Cogovan and Steven Secore.
"Without the support of Medina Lanes' Eric Greenlief, Jim Foss, Tom Allis, along with owners Gerry Allen, Dr. David Stahl and Chris Bacon, we wouldn't have been able to pull this off," Dennis said. "My team practiced well over 80 games in this short season and they supported all our students in this new program. Also thanks to the Medina School Board for showing their support to the team. This group of kids are a joy to work with and was a very rewarding program for us all."