Medina basks in patriotic parade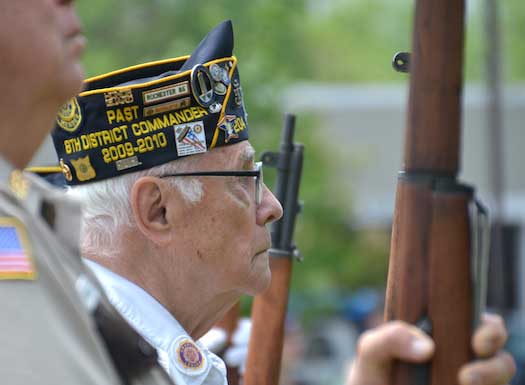 Photos by Tom Rivers
MEDINA – Frank Berger served in the Honor Guard during today's Memorial Day observance at State Street Park. Berger and the Honor Guard are watching the American flag be raised to start the ceremony.
A big crowd packed downtown Medina and a route that ended at State Street Park for the annual Memorial Day Parade.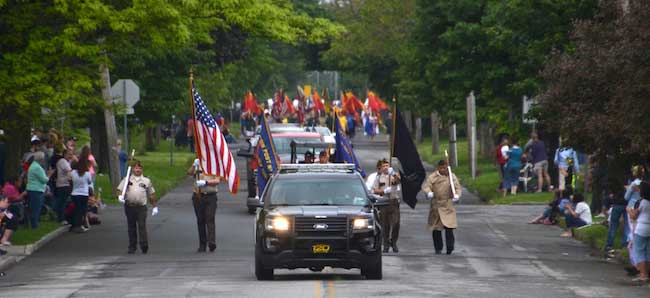 A Medina police car leads the parade, followed by veterans in the Honor Guard.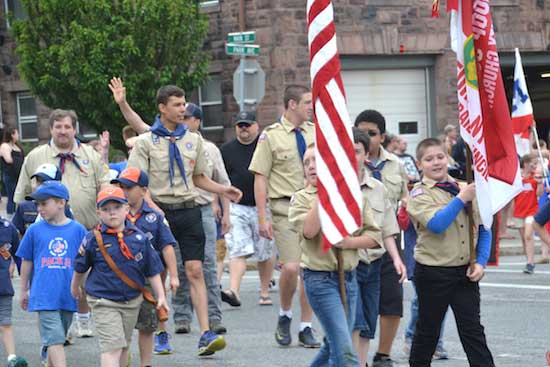 These Boy Scouts head down Main Street. Many community organizations were part of the parade.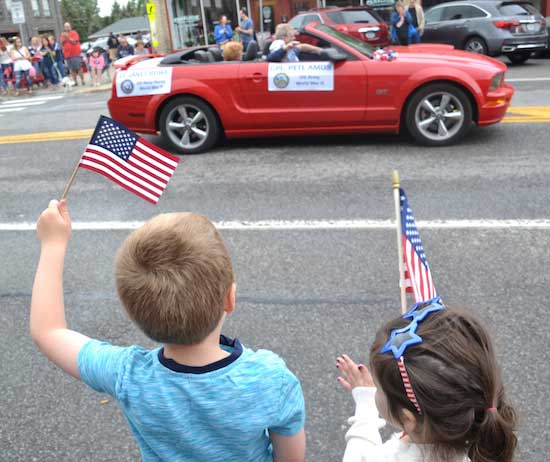 These two friends waves mini American flags. Jameson Mickley, left, is from Chicago and is visiting family in Medina. Lanie Feder, right, lives in Medina.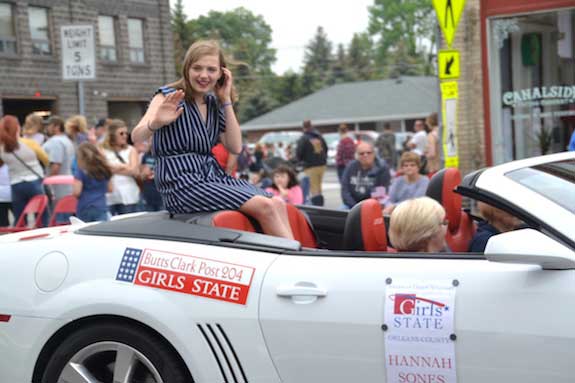 Hannah Sones waves to the crowd. She is headed to Girls State as a representative from Orleans County.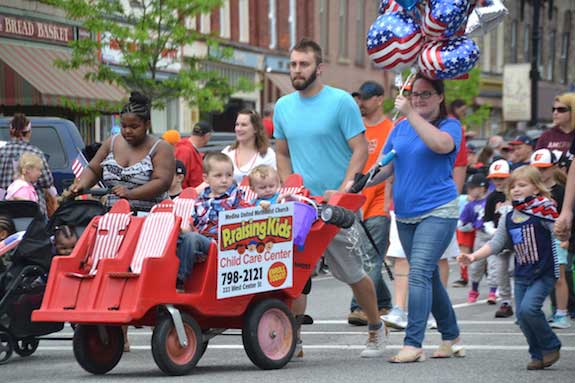 A group from P.raising Kids joined the parade participants.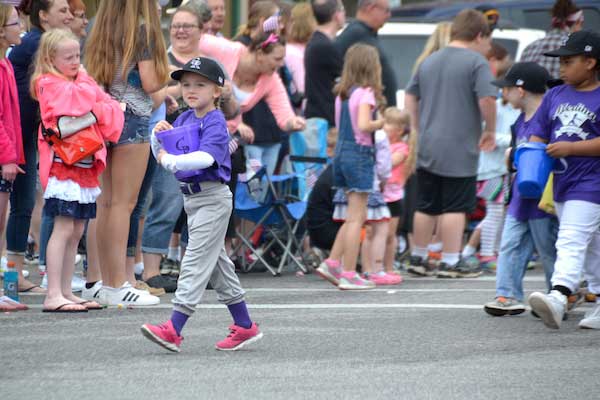 These members of the youth baseball program tossed candy to kids along the parade route.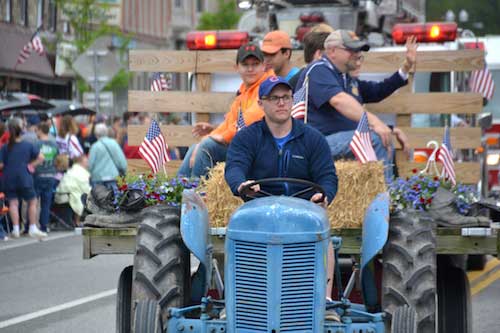 The Medina FFA pulled a float with an old tractor.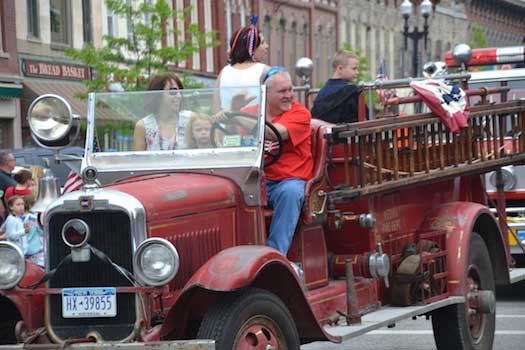 Mark Watts drives a 1933 fire truck that was used by the Medina Fire Department until 1972, when it was taken out of service. The truck was purchased by Joe Conley and he owned it until Watts bought it in 2007.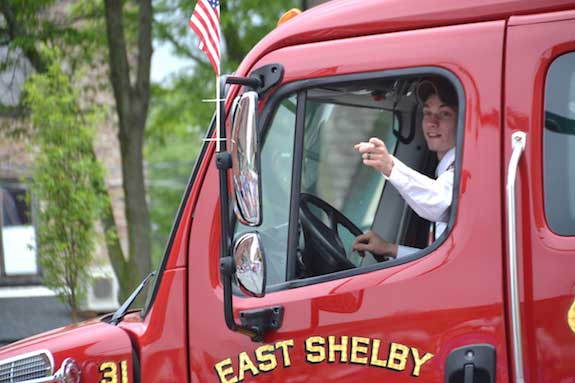 Devin Taylor acknowledges people in the crowd while driving an East Shelby fire truck in the parade.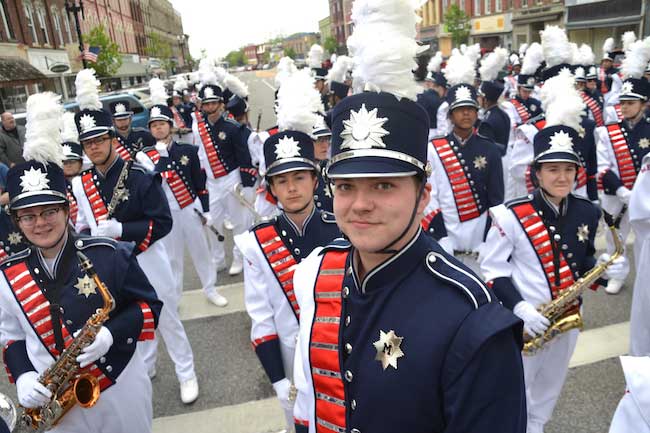 Chase Mahnke and other members of the Medina Mustang Band pause on Main Street while waiting for the alumni marching band. After the alumni band passed, the students followed them on the parade route to State Street Park.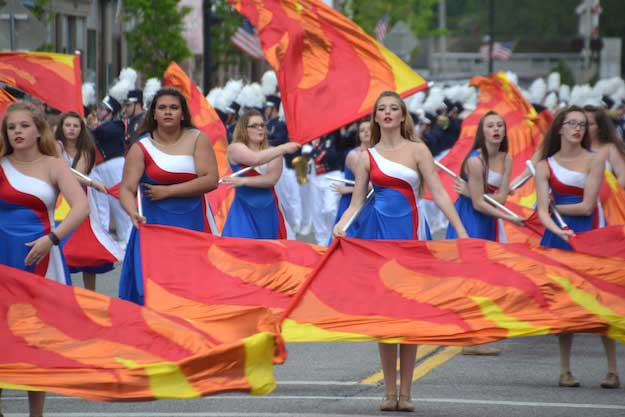 The color guard, including Danielle Schmidt (center), perform on Main Street.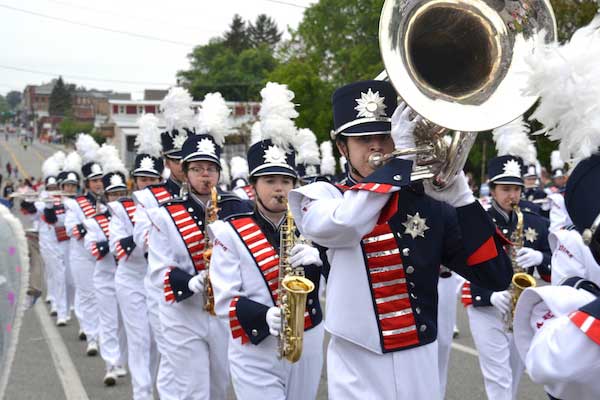 The Medina Mustang Band capped off the parade.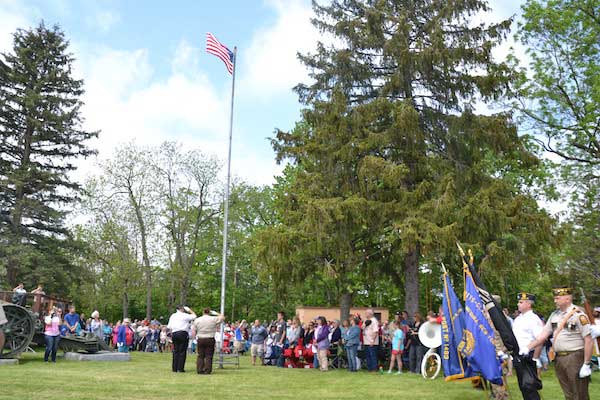 The crowd salutes as the American flag is raised at State Street Park.