Medina band takes 2nd in Oswego competition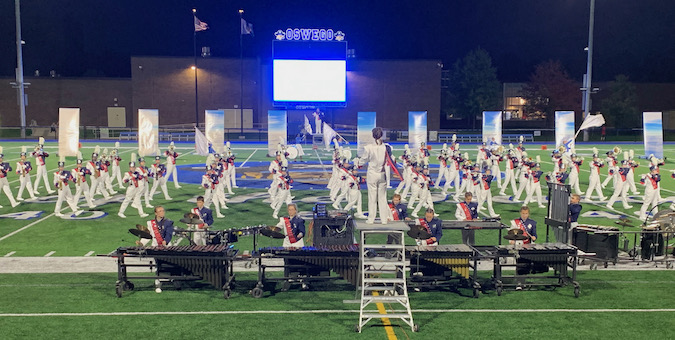 Photo and information courtesy of Medina Mustang Band Boosters
The Medina Mustang Marching Band competed for the third time this season on Saturday, travelling to Oswego.  A large number of Medina fans made the trip to support the band.
A total of eight bands performed in competition. In SS1, Medina took second place with a score of 80.05, bested by New Hartford in first with 82.7.
In SS3, the Rome Free Academy earned first place with a score of 68.1. The SS2 class had two competitors with Phoenix earning 1st with 77.4, followed by Norwich with 74.0. Cicero-North Syracuse was the only National band and they scored 86.45. Oswego's band performed in exhibition and thus no score.
Medina's next competition is Oct. 8 in Webster.