Medina band has top score for small schools at West Genesee competition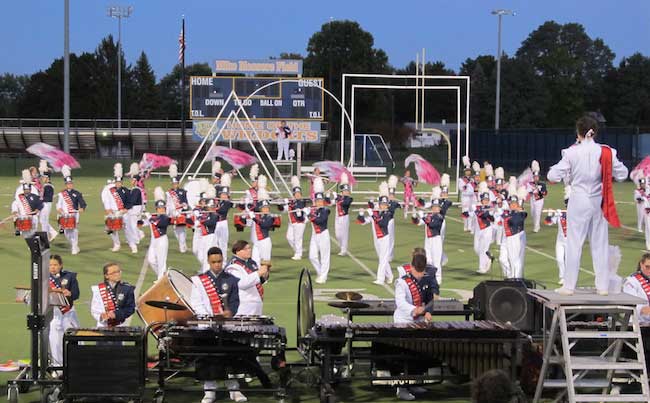 Photo courtesy of Medina Marching Band
CAMILLIS – The Medina Mustang Marching Band traveled to West Genesee High School in Camillus on Saturday for the band's third competition this season.
Nine bands competed in four classifications while West Genesee performed in exhibition. In SS1, Medina took first place with a score of 80.85 followed by Central Square in second with 78.95, New Hartford in third with 77.0 and Mohonasen in fourth with 75.80.
In LS3, Rome Free Academy won first with 71.5 and Phoenix had the high score in SS2 with 70.50. In the National Class, Cicero North Syracuse earned first place with a score of 86.40 followed by Baldwinsville in second with 84.90 and Liverpool in third with 81.90.
The band continues to tweak the show each week in preparation for the state championships at Syracuse on Oct. 28. There are three competitions before the state championship. The next shows are Oct. 6 in Webster, Oct. 13 in Victor and Oct. 20 at Orchard Park.