Medina Marching Band has intense camp to get ready for fall season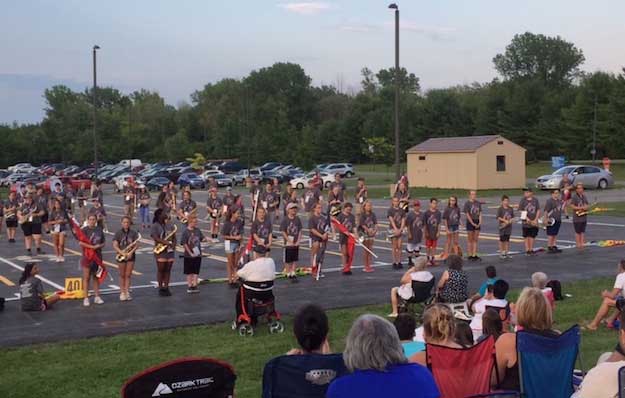 Photos courtesy of Kelly Kiebala
MEDINA – About 120 students in the Medina Marching Band had an intense of band camp last week, learning music, marching steps and overall choreography for the upcoming fall season.
The students and staff put in long hours, going from 1 to 9 p.m. Monday through Thursday and then 1 to 5 p.m. on Friday.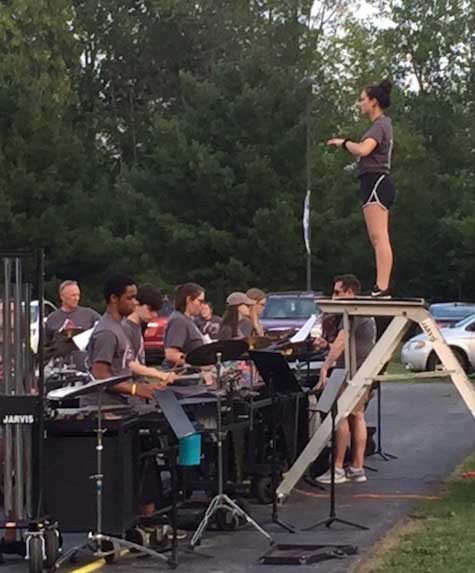 Margaret "Maisie" Griffin is the drum major, leading the band.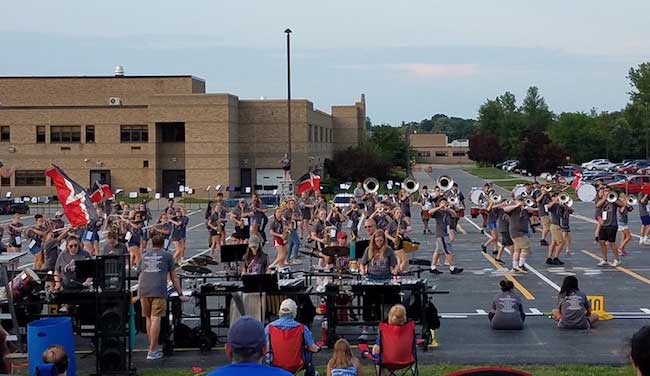 This year's theme is "Together As One." They gave parents a sneak peek of the show on Thursday evening.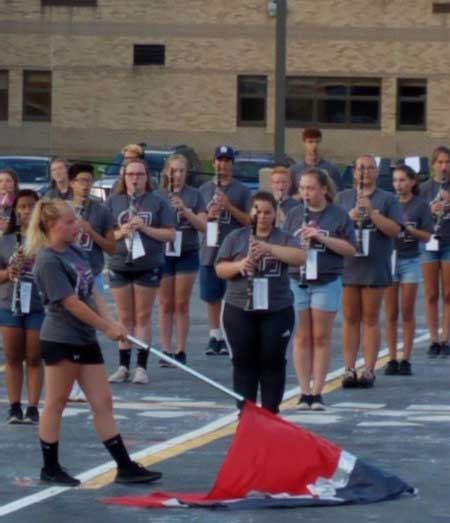 Medina will host the Fall Festival of Bands on Sept. 22.